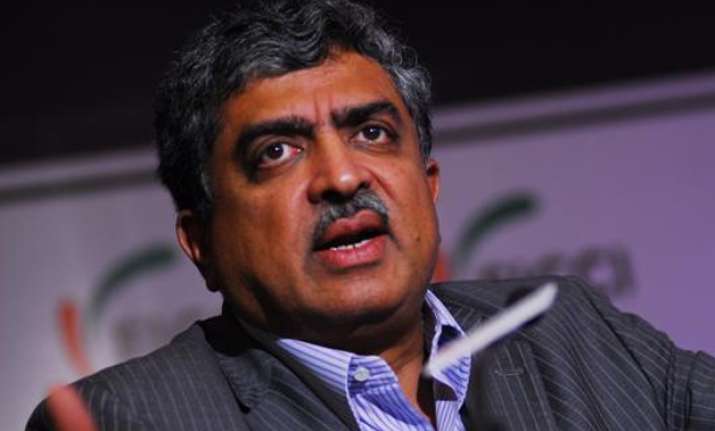 New Delhi: Infosys co-founder and former Unique Identification Authority of India (UIDAI) chairman Nandan Nilekani has said that the NDA government's Aadhaar Bill has enough safeguards and this is 'probably the most stringent law on privacy till date in the country'.
In an interview to a leading English daily, the first UIDAI chairman said that 'in any country, national security concerns provides for authorities to access any system'.
"The Aadhaar Bill has enough safeguards, and its privacy constraints are stronger than the previous Bill. It is a big leap forward in the quality of legislation India has seen," he told Indian Express.
The Aadhar (Targeted Delivery of Financial and other subsidies, benefits and services) Bill, 2016, was yesterday passed by the Lok Sabha for a second time without any of the amendments suggested by the Rajya Sabha which had returned the Bill after a discussion. The Bill was passed with clear specifications that the biometric information captured will be used only for Aadhaar enrolment and authentication. It will also not be used for any other purpose nor shared with anyone.
"In fact, this is stronger than the original Bill. The Bill has very robust privacy protection beyond what any other legislation has ever provided in India. It is as good as it gets," he added.
The amendments to the Bill, moved by Congress leader and former Environment Minister Jairam Ramesh, were passed in Rajya Sabha with a majority voting in favour. After this, the Bill was reintroduced in the Lok Sabha where the ruling BJP-led NDA managed to pass the Bill by rejecting five amendments introduced in the Upper House.
Brushing aside the objections by the Opposition, Finance Minister Arun Jaitley said the Aadhar Bill was a money bill as it dealt with the way public money or subsidy will be distributed among the needy under various government schemes. He also emphasised that the present bill was different from the one brought by the UPA government as it had further tightened the privacy provisions with regard to sharing of information of individuals collected by the UIDAI.
For the government, passing such a law had become important after the Supreme Court issued an interim order in October 2015 saying the Aadhaar number cannot be made mandatory for availing benefits or subsidies or services of the government. The court had said that the Aadhaar card scheme is purely voluntary and it cannot be made mandatory till the matter is finally decided by it.
The Bill will enable the government to set up a statutory authority for the Aadhaar card scheme. This will permit banks to use the Aadhaar number as identification for customers, which will help them weed out fake Jan Dhan accounts.