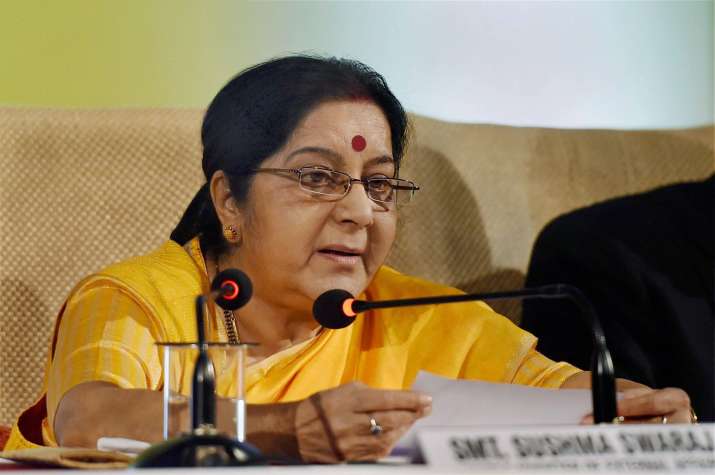 External Affairs Minister Sushma Swaraj today said that as China tries to alter the status quo in the Doklam tri-junction area, India is well equipped to defend itself and doesn't feel threatened in the least. 
"Over the years, China has been trying to get closer and closer to where the tri-junction point ends. It has done things like repair roads, re-tar them and things like that," Swaraj said in reply to a question in the Rajya Sabha.
Talking about the military standoff with China which began more than a month ago, Swaraj said that "India has not said anything unreasonable" and that "all countries are in India's support".
She also described what was different about the incident on June 16 that sparked the latest standoff. "This time though, they came with bulldozers and construction equipment with the aim of breaching the point where the tri-junction ends. That is a threat to our security," she said. 
Swaraj said that while China wants India to withdraw its troops, it should also do the same.
Chinese and Indian soldiers have been locked in a face-off in the Dokalam area of the Sikkim sector for over a month after Indian troops stopped the Chinese army from building a road in the disputed area. 
China claimed that they were constructing the road within their territory and has been demanding immediate pull-out of the Indian troops from the disputed Dokalam plateau. 
New Delhi has expressed concern over the road building, apprehending that it may allow Chinese troops to cut India's access to its northeastern states.
India has conveyed to the Chinese government that the road construction would represent a significant change of status quo with serious security implications for it.
In response to a question on China's One Belt One Road (OBOR) project, Swaraj said that India has opposed it and registered its opposition to it right from the start.
"As soon as we learned that they are making CPEC a part of OBOR, we registered our protest," she said.