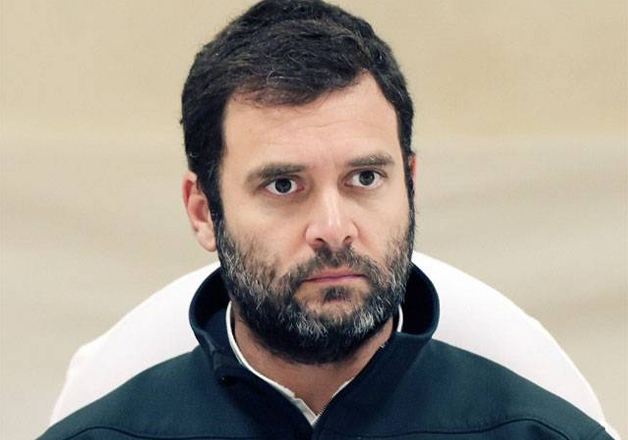 Congress leader Rahul Gandhi today attacked the Modi government after it listed its achievements in the President's address.
Speaking to reporters outside the Parliament, the Congress leader alleged that the BJP-led NDA regime is a complete failure in creating employment.
The main question in India today is creation of jobs for young people. It is a big issue today to provide jobs for youth in India," he said.
"Government has failed in this matter. Government is a complete failure in job creation. That's my main point," he added.
Rahul's spoke immediately after President Pranab Mukherjee's customary address on the first day of the Budget Session of Parliament.
Marking opening of the Budget session, the President in his address to the joint sitting of both the Houses of Parliament referred to demonetisation to fight black money and corruption as also the surgical strikes across the LoC as bold decisions, both of which were received with thumping of desks by members.
The President said a nationwide network of 50 India International Skill Centres was being established with the objective of providing training of global standards to the youth. He said over 20 lakh youth have benefited from the Pradhan Mantri Kaushal Vikas Yojana. 
With PTI Inputs