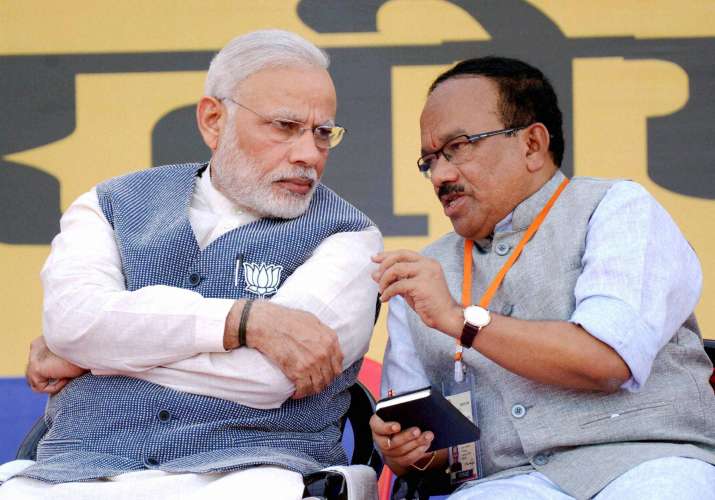 With no party managing to gain a clear majority in the 40-member Goa Assembly, the state is headed for a hung Assembly where smaller regional parties will hold the key to forming government. 
While the Congress secured a win on 17 seats, the Bharatiya Janata Party (BJP) was successful in 13 constituencies with 10 seats bagged by other regional players. The verdict has put the spotlight on smaller parties in government formation. 
The majority mark in the coastal state is 21 seats. 
Regional outfits Goa Forward and Maharashtrawadi Gomantak Party (MGP) have won three seats each while NCP emerged victorious in one seat. Independents won in three constituencies. 
Goa Forward chief spokesman Prashant Naik said the party has kept all its options open. The party is reportedly being wooed by the BJP too. 
Michael Lobo of the BJP, who has been elected from Calangute constituency, told reporters that he has already met Goa Forward leader Vijai Sardesai. 
If required, the party will take his support to form the next government, he said.
BJP had 21 seats in the outgoing House in Goa, where it came to power in 2012. 
The saffron party has suffered a big setback as Chief Minister Laxmikant Parsekar lost from Mandrem. Parsekar resigned as the Chief Minister today after failing to steer his party BJP to victory. His Cabinet colleagues Dayanand Mandrekar (Siolim) and Dilip Parulekar (Saligao) also lost. 
Prominent Congress winners included former chief minister Digambar Kamat. 
Aam Aadmi Party (AAP), which entered the fray with much fanfare, failed to make any impact at the hustings. 
The Goa Suraksha Manch, floated by RSS rebel Subhash Velingkar, and Shiv Sena, also failed to make any breakthrough though their alliance partner MGP romped home in three seats. 
MGP had severed ties with BJP just before the February 4 polls and became part of the three-party front. 
The Congress has said that it will seek support from like-minded parties to muster a majority and form the government.
"We will not mind approaching like-minded parties such as Goa Forward if we require additional numbers to form the next government," AICC general secretary in-charge of Goa affairs Digvijay Singh told reporters here.