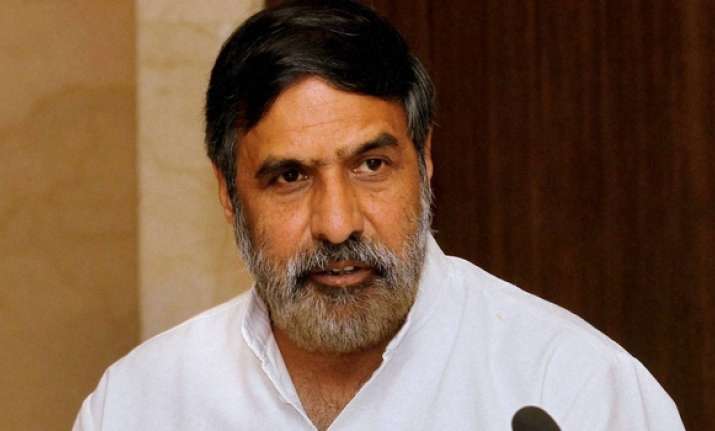 Questioning the release of a video of the Indian Army action against Pakistan military posts across the Line of Control, the Congress today said that the party "does not want the truth to be lost in the release of videos by both sides".The party , however, clarified that it never questioned the authenticity of the Indian Army action across the Line of Control in Jammu and Kashmir.The Congress demanded a coherent policy on the Kashmir issue and a policy on strengthening national security.
"Has India released films/videos in the past on the Army action? Secondly, the fact is that there is an escalation in attacks from across the border and we are losing more soldiers," Congress spokesperson Anand Sharma said.
"The truth must come out why we have lost 538 soldiers. The truth must come out how come there have been beheadings (of Indian soldiers). Truth must come out on the failures of the Narendra Modi government," he added.
"Now when questions are being asked, this government must reveal its plan as to how it proposes to address the grave challenge. The Army will continue to do its duty to defend India and its territorial integrity... the Army belongs to the people of India. So, we are proud of that," he added.
Sharma questioned what the government is doing? "Does this government have a concerted, strategic policy? That is why questions will be asked."
He said Prime Minister Narendra Modi should take leaders of the opposition in confidence on various issues. 
"Nobody knows the details of what was discussed when the Prime Minister went to Raiwind in Pakistan. We do not know. 
"It is for Modi to address this issue because it is not the Army but National Security Adviser Ajit Doval who talked to Janjua (Pakistan NSA Nasser Khan Janjua). 
"It is based on this understanding that the Prime Minister went to Lahore. Those are the questions which we are raising. If there was an understanding reached, assurances were given, why are we (India) in this situation today?" Sharma asked.
There has to be a coherent policy on the Kashmir issue, a policy that can ensure stability and return of peace in the Valley, and also a policy to strengthen India's security, the Congress leader said.
(With PTI inputs)