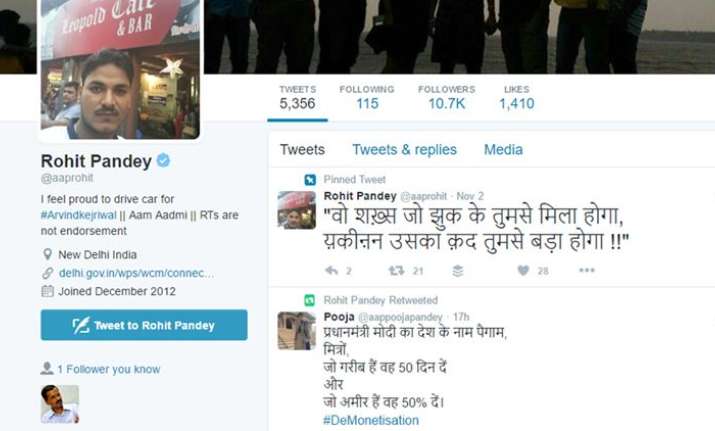 Social networking has emerged as an essential medium to express perspectives in individuals' lives today. Individuals share their views and make exchanges on the online networking. However, a precious blue tick mark signifying that you have a verified Twitter account lends weight to your opinions, turning them into something many look forward to read and follow.
So, it came as a surprise when it turned out that Delhi Chief Minister Arvind Kejriwal's driver Rohit Pandey (@aaprohit) has got his Twitter account verified with 10.7K followers.
Pandey's bio asserts that he is "proud to drive car for #Arvind Kejriwal" in his Twitter profile. More interestingly though, the Delhi Government website refers to him as PA to CM.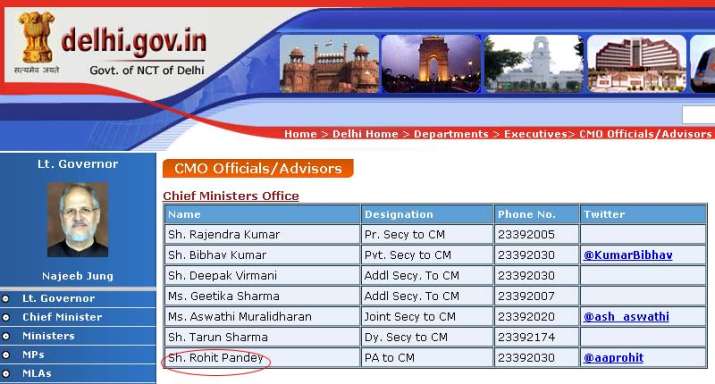 Pandey, who is also followed by Kejriwal and other senior AAP leaders, doubles as a driver when he is not posting jokes, political satire sketches, interesting trivia and information – all with an obvious inclination towards the party whose leader he drives around.
Commonly, to have a confirmed Twitter account, the accounts that are maintained by by public figures and organisations in music, TV, film, fashion, government, politics, religion, journalism, media, sports, business, and other key interest areas can be submitted for verification.
Twitter, however, found humor as soon as the development came to light.