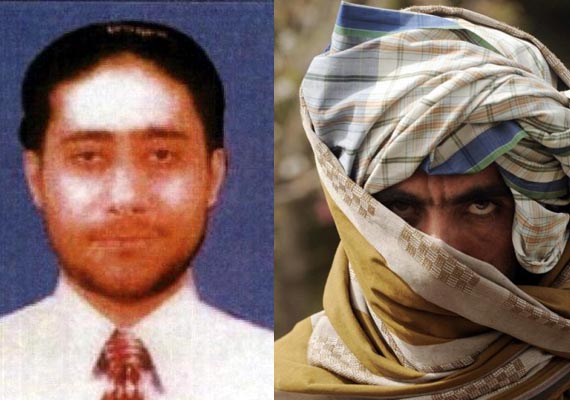 Washington, Aug 30: The US Treasury Department has designated eight leaders of the Lashkar-e-Taiba (LeT) as terrorists, holding them accountable for the Mumbai attacks in 2008, and attacks on coalition and Afghan forces in Afghanistan.
According to a press release, the leaders who have been designated include Sajid Mir, Abdullah Mujahid, Ahmed Yaqub, Hafiz Khalid Walid, Qari Muhammad Yaqoob Sheikh, Amir Hamza, Abdullah Muntazir and Talha Saeed. 
Lashkar-e-Taiba has already been designated as a Foreign Terrorist Organization (FTO) in 2001 by the US State Department. 
The Treasury Department's Under Secretary for Terrorism and Financial Intelligence David S Cohen said in a statement, "today's action against LeT is Treasury's most comprehensive to date against this group and includes individuals participating in all aspects of LeT's operations – from commanders planning attacks to those managing LeT's relationships with other terrorist groups." 
"Attacking LeT's facilitation networks is particularly important, since charitable donations LeT raises in Pakistan – its primary revenue source – are used to fuel LeT's militant operations," it added. 
The designation by the Treasury Department bars "US persons from engaging in any transactions with these individuals and freezes any assets the designees have under US jurisdiction". 
The statement said that despite being banned by the Pakistani government in 2002, LeT continues to operate in Pakistan and throughout the region, and is allegedly engaged in or supports terrorist activities around the world. 
The press release said, "LeT has conducted numerous terrorist acts against Pakistani, Indian, Afghan, and US interests and is responsible for the November 2008 Mumbai attacks that killed more than 160 people, including six Americans, and the July 2006 Mumbai train bombings that killed more than 180 people." 
Amongst the leaders designated, Sajid Mir is one of the senior members of LeT. He has been accused of training and providing guidance to the operatives involved in the 26/11 attacks.  
"Mir also directed the pre-operation target surveillance conducted by LeT operative David Coleman Headley for the attacks," said the Treasury Department.  
"In late 2008, Mir and Headley met in Pakistan and discussed the prospect of an attack on the Jyllands-Posten newspaper in Copenhagen, Denmark. 
"In March 2010, David Coleman Headley pled guilty to 12 US federal terrorism charges, admitting that he
participated in planning the November 2008 terrorist attacks in Mumbai, India and in planning later to attack the Danish newspaper."