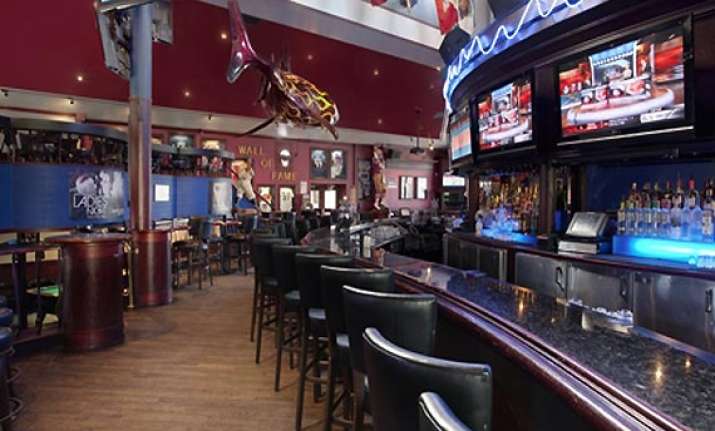 Toronto: A human rights tribunal in Canada has ordered a popular sports bar to pay C$10,000 each to three Indo-Canadians for racially discriminating against them.
The British Columbia Human Rights Tribunal has found the Shark Club of Langley in the Canadian province of British Columbia guilty of denying Surinderjit Rai, Manjit Gill and Manjinder entry to a graduation party Dec 9, 2011 on the basis of their race and skin colour thereby causing injury to their dignity and self-respect.
Manjinder Gill claimed before a human rights tribunal that he and a group accompanying him were denied entry to Langley Shark Club Dec 9, 2011, after they arrived 15 minutes late for the 9 p.m. party even as Caucasians were allowed to go in in front of them.
According to local media reports, the facts laid out before the tribunal stated that doorman Andrew Schmah stopped the trio after they arrived at the venue 15 minutes late and barred them from joining the rest of the 20-person graduation party.
Schmah also told them that the restaurant had been reserved for a ticketed party and they could only enter if they purchased a ticket or were on a reservation list for which they were not late.
The group then offered to purchase tickets for the event and still, when Schmah did not relent, they asked several Caucasian customers whether they had reservations or
not and found that in several cases it was not the case.
Rai then asked the doorman his name and when he thought the latter was not truthful in his reply, took his photograph.
At this, Schmah assaulted Rai after which the group called the police.
Shark Club general manager later testified before the tribunal that Schmah had indeed told Rai that his name was Andrew Marcus.
In a 55-page ruling, tribunal member Norman Trerise called the facts of the evening "disturbing" and stated that Schmah and other respondents on behalf of the Shark Club gave inconsistent testimony in their recollection of the incident.
Trerise found the respondents' arguments that the group was denied entry because Rai didn't have proper identification inconsistent.
The tribunal members concluded that if the defendants' claims were to be true, then why were the other members of the group with proper identification not allowed in.
"I find that the combination of the Rai group's persistent inability to access the Shark Club, the continued refusal to admit them while allowing Caucasian patrons unrestricted access, the fabrication by the respondent's witnesses of the reason for denying them entrance and the physical assault on Rai, all in the absence of alleged provocation, satisfy me that the Rai group's race, colour and ancestry were factors in the actions of Schmah," media reports cited Trerise as writing in his report.