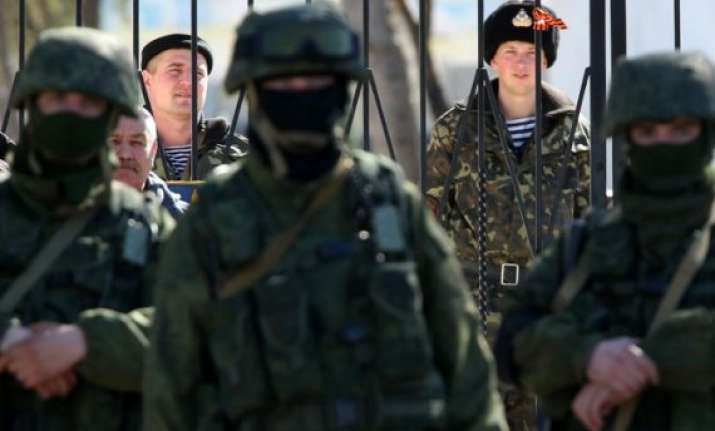 Washington: Russia continues to build up along its border with Ukraine and has moved sophisticated weapons systems into the country, a Pentagon spokesman said on Friday.
Russian forces are "facilitating the movement and then helping the separatists to use the weapons, if not using it themselves in support of separatists", Xinhua quoted John Kirby, Pentagon press secretary, as saying.
Kirby called Russian actions an "intensification" of the behaviours the Kremlin has exhibited for months.
"We continue to look for ways to reassure our NATO allies and partners, and we continue to call for Russia to pull its forces back and to stop escalating the tension there," the spokesman added.
The accusation came a day after the UN Security Council warned of a dangerous escalation of the Ukraine crisis as illegal armed groups in Ukraine "reportedly intensified their activities over the last two days."
Russia, however, rejected those reports and accused Kiev of torpedoing all political agreements on resolving the crisis in Ukraine.
"The current escalation of crisis in the southeast of Ukraine is a direct consequence of the reckless policy of Kiev, which is conducting war against its own people," said Vitaly Churkin, Russia's ambassador to the UN.
The five-month-old conflict between government troops and pro-independence militias has killed more than 2,000 people in eastern and southeastern Ukraine.