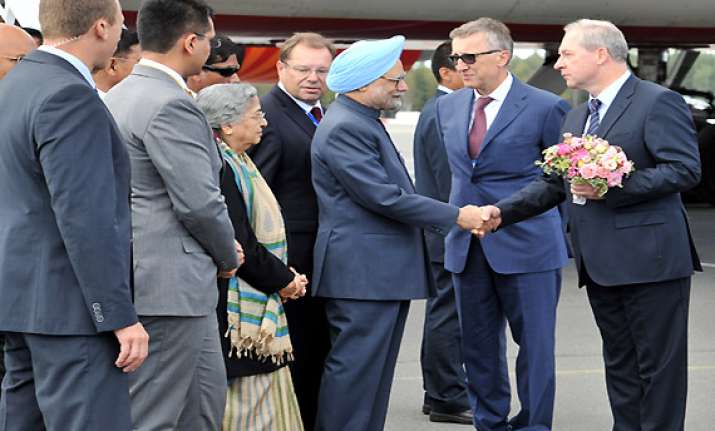 Moscow: Prime Minister Manmohan Singh today arrived here on the first leg of a two-nation visit, during which he will hold talks with Russian President Vladimir Putin to strengthen bilateral strategic partnership.  
"The scope of our relationship with Russia is unique, encompassing strong and growing cooperation in areas such as defence, nuclear energy, science and technology, hydrocarbons, trade and investment, and people-to-people exchanges," Singh said in a statement before leaving for Moscow.  
Referring to his visit, Singh said the annual summit with Russia, which has been held since 2000, is an important feature of the special and privileged strategic partnership.  
Singh will be participating in the 14th annual summit with Putin tomorrow, his fifth in Moscow.