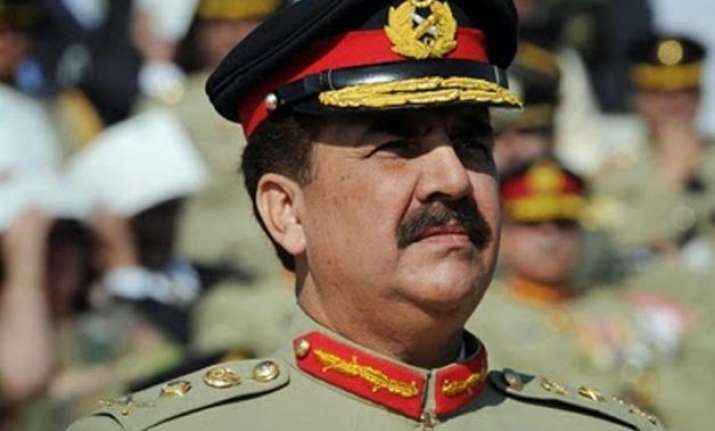 Islamabad: Pakistan's army chief General Raheel Sharif today took "serious notice" of the alleged involvement of Indian intelligence agency RAW in "whipping up terrorism" in Pakistan, the military said.
The issue was discussed during the monthly conference of the meeting of Corps Commanders and principal staff officers in Rawalpindi. The meeting was presided over by Gen Sharif.
"The conference took serious notice of RAW's involvement in whipping up terrorism in Pakistan," army spokesman Major General Asim Saleem Bajwa said.
It was a rare direct allegation levelled by military top brass against the Indian intelligence agency.
The allegations came nearly a week after Pakistani police claimed to have arrested two supporters of Muttahida Qaumi Movement (MQM) party who, they claimed, were members of RAW and were trained in India.
After the arrests, MQM chief Altaf Hussain in a televised address had sought support from RAW, creating uproar in the country. He had to apologise later.
Bajwa said in a statement that both internal and external security was reviewed during the meeting.
In the meeting today, Gen Sharif said target operations against militants would continue.
"The COAS directed all concerned to intensify intelligence based operations against criminals, terrorists and their abettors in urban areas for enduring peace in the country," army said.
He said that "terror free Pakistan is now a national resolve." The army chief said that military operations against militants were not politically motivated as all rebels were being targeted irrespective of their affiliations.
"The surge against terrorists and criminals is apolitical, across the board and focused to achieve peace in the country," he said.
The army chief said that ongoing military operation, Zarb-e-Azb, against militants in the north has inflicted significant damage on terrorists.