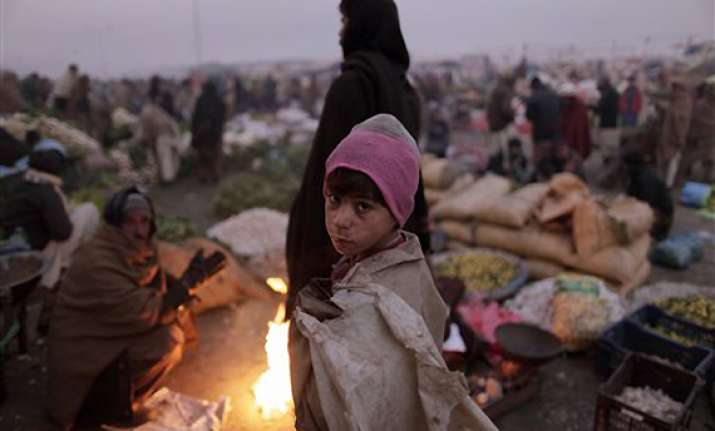 Islamabad, Dec 24: A suicide bomber rammed his explosives-laden vehicle into a camp of paramilitary troopers in northwest Pakistan today, killing at least nine security personnel and injuring 17 others.

The attacker targeted an office inside the Frontier Corps camp in Bannu city of Khyber-Pakhtunkhwa province. Parts of the single-storey building collapsed after the explosion, police said.

Nine bodies had been found so far, officials told the media.

They said they feared more bodies could be buried in the rubble.

The 17 security personnel injured in the attack were taken to a military hospital in Bannu, where officials said several troopers were in critical condition.

Sources said nearly 300 paramilitary troopers were living in the camp, which had several residential barracks.

The camp is a base for Frontier Corps personnel deployed in nearby North Waziristan tribal region, considered a safe haven for Taliban and al-Qaeda elements. Bannu is located 40 km from Miranshah, the main town in North Waziristan tribal agency.

Footage on television showed most parts of the camp were razed to the ground.

Security personnel dug through the rubble of the office with their hands as they searched for bodies and the injured.

No group claimed responsibility for the attack though officials blamed the local Taliban for the bombing.

Local residents said they heard a powerful explosion at about 6 am local time.

This was followed by heavy firing, they said.  Security personnel blocked all roads leading to the camp on the outskirts of Bannu city.

Sources said the vehicle used in the attack had entered Bannu district from North Waziristan. This was the second attack on security forces in Pakistan's restive northwest in two days.  Pro-Taliban militants attacked a check post near South Waziristan early yesterday and killed a paramilitary trooper and injured several others.

The militants also kidnapped several troopers and Taliban spokesman Ehsanullah Ehsan had claimed responsibility for that attack.

He later threatened that the kidnapped security personnel could be killed.

There has been no report about the fate of the abducted personnel.

Taliban militants also snatched weapons from the troopers.

The Taliban have again stepped up attacks after a lull of several weeks in the wake of reports that they were engaged in peace talks with the government.

The army and the Interior Minister have denied the reported talks but the Tehrik-e-Taliban Pakistan deputy chief, Maulvi Faqir Muhammad, had confirmed the parleys.