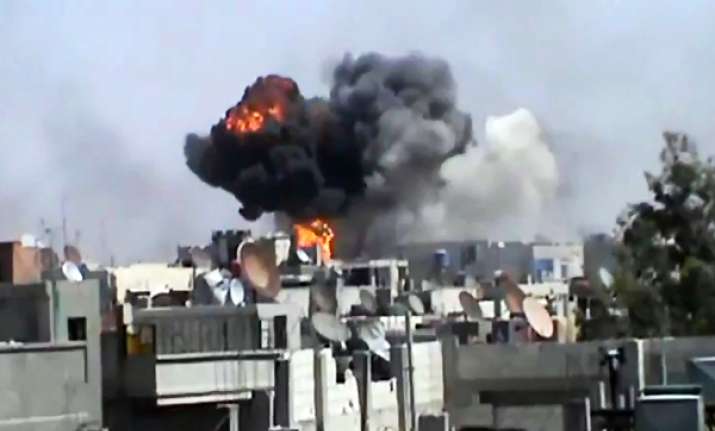 Damascus, Apr 19: A ceasefire to end 13 months of bloodshed in Syria was violated again yesterday, despite the government's latest bid to reassure the United Nations over its willingness to implement the peace plan.
As UN observers were greeted by hundreds of anti-regime protesters on the streets of Damascus, Washington said their mission was not being given the necessary freedom to properly monitor a halt to hostilities.
"We have a very small number of observers now on the ground and it seems that small number is having difficulty with the freedom that we all expected and that is required," said Susan Rice, US ambassador to the United Nations.
US Secretary of State Hillary Clinton warned Syrian President Bashar al-Assad of tougher measures if he squanders his "last chance" by failing to implement envoy Kofi Annan's peace plan six days after it came into force.
"It is obviously quite concerning" that, while UN observers are starting to deploy in Syria, the "guns of the Assad regime are once again firing in Homs, Idlib and elsewhere", Clinton said in Brussels.
Videos posted online showed a crowd surrounding two UN vehicles in the suburb of Irbin, waving revolutionary flags and carrying signs that read: "Closely observe how Bashar is exterminating his people."
UN chief Ban Ki-moon was due to report to the Security Council later on Wednesday on progress made by the advance team of seven observers.
He has made it clear the UN mission could not go forward if Damascus does not cooperate and guarantee the observers safe access across the country.
The team arrived in Damascus on Sunday and is to be expanded to 30 in the coming days.
Approved under a UN Security Council resolution, it is to be reinforced in the longer term with up to 250 international monitors, but this will require a new resolution.