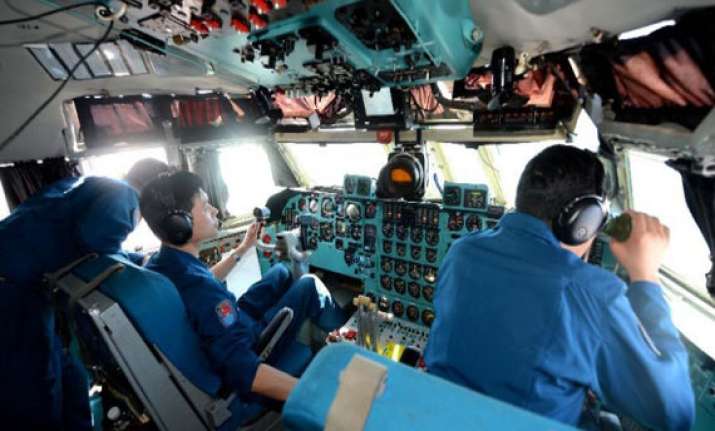 Perth: In another setback to the search for the crashed Malaysian jet, the second mission of the underwater drone being used to locate the plane's wreckage was aborted today due to a "technical" trouble as it resurfaced without making any "significant detections". 
"The Autonomous Underwater Vehicle, Bluefin-21, was forced to resurface this morning to rectify a technical issue.  While on deck, its data was downloaded," Australia's Joint Agency Coordination Centre (JACC) said on the 40th day of the search for the Malaysia Airlines Flight MH370. 
The Bluefin-21, a US Navy probe equipped with side-scan sonar, was then redeployed and it is currently continuing its underwater search, the JACC said.
"Initial analysis of the data downloaded this morning indicates no significant detections," it said.  This was the second time the search by the underwater vehicle suffered a setback.
The mini-submarine had been deployed last night from Australian Navy ship Ocean Shield after its first mission was aborted prematurely due to challenging depths of the Indian Ocean.
"After completing around six hours of its mission, Bluefin-21 exceeded its operating depth limit of 4,500 metres and its built in safety feature returned it to the surface," the JACC had said yesterday.