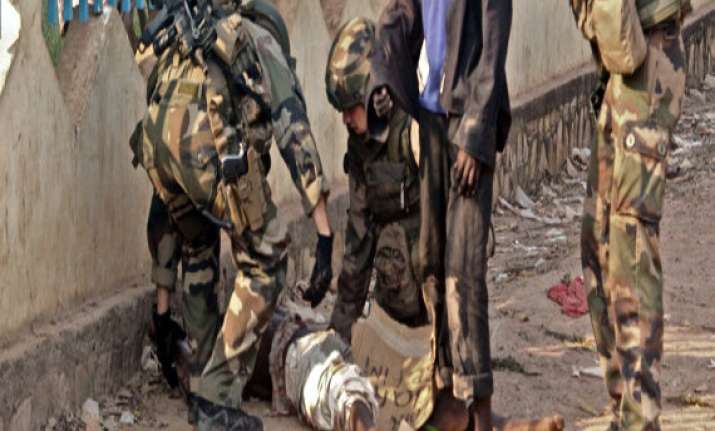 Bangui: Clashes between Christian and Muslim fighters in Central African Republic have left at least 30 people dead and forced others to flee their homes, a priest said Thursday.
Everaldo De Suza of the Saint Anne parish in the central town of Dekoa said that the fighting began Tuesday when Christian militants attacked and Muslim fighters fought back.
A Christian commander confirmed the fighting but denied that his forces had started it. The death toll could not be independently confirmed.
The Muslim fighters, members of the disbanded Seleka rebel alliance who had a tenuous hold on the town when the fighting began, called for reinforcements, De Suza said. Most of the dead were civilians, killed by Muslims who fired into a crowd of people they mistook for Christian militants, he said.
Pillaging and death threats from the fighters forced many others to flee the town for the bush, he said.