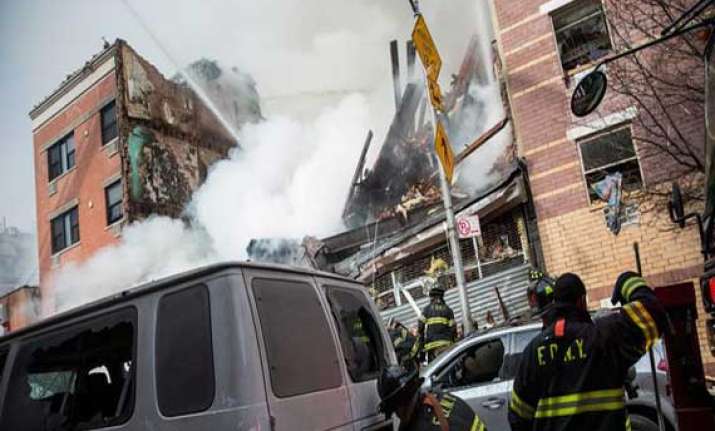 New York: Rescuers today combed through the rubble of two flattened Manhattan apartment buildings for bodies and survivors as the death toll rose to seven with over 65 people injured and nine others missing. 
The two buildings at 116th Street and Park Avenue in Harlem housing residential units and shops, collapsed after a huge explosion yesterday morning, just minutes after occupants complained of gas leak.
The bodies of a man and a woman were pulled out from the rubble overnight. Earlier, four bodies were extricated from the debris.
New York's Fire Department said a seventh victim was pulled out of the rubble this morning.  The number of injured from the incident has gone up to over 65 and at least nine people were still missing even as fire department personnel were on the scene "actively putting out pockets of fire."