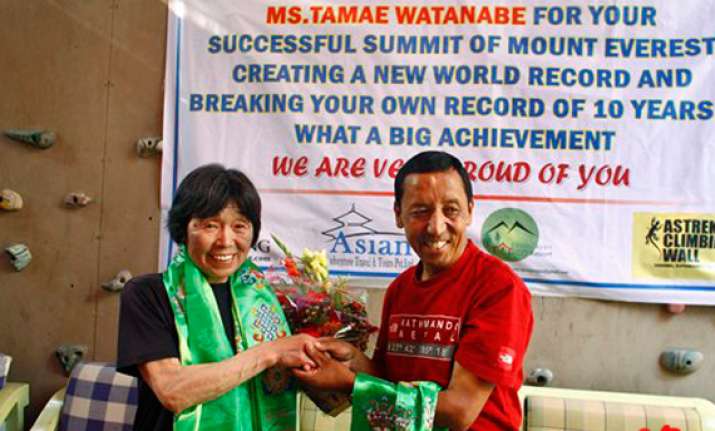 Katmandu, Nepal Jun 11: A Japanese climber says he climbed a Himalayan peak in Nepal to become the first person from his country to scale the 14 tallest mountains of the world.
Hirotaka Takeuchi says he scaled the 8,167-meter-high (26,788-foot-high) Mount Dhaulagiri in Nepal to complete his mission of climbing the 14 tallest mountains. He began his effort in 1995.
Nepal Mountaineering Association officials say that Takeuchi became the 30th person to achieve the feat and the first climber from Japan.
All the top 14 peaks—including Everest, K2 and Kanchenjunga—are located in the Himalayan or Karakoram ranges of Asia.