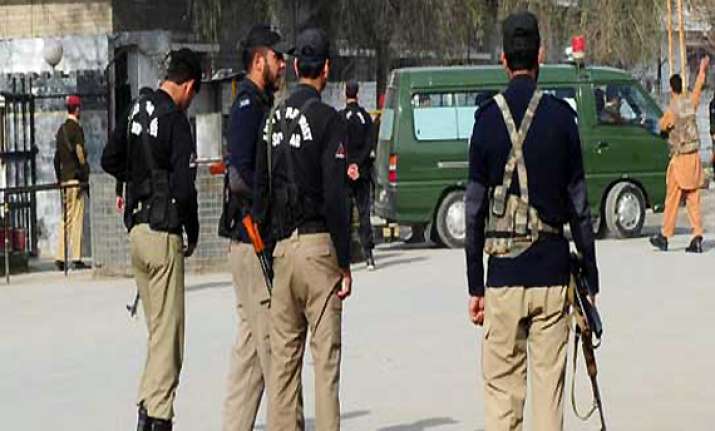 Islamabad, Oct 26: The Afghan intelligence service is holding a young man who alleges he was recruited earlier this year by Pakistan's Inter-Services Intelligence and trained to be a suicide bomber to target Western coalition forces, according to a new BBC documentary. 

The unnamed young man, being held in a jail on the outskirts of Kabul, said he was trained to be a suicide bomber in the "Taliban's intensifying military campaign against the Western coalition forces".

Preparations for his mission were overseen by an ISI officer in a camp in Pakistan, he said.

After 15 days training, the man was sent into Afghanistan.

"There were three of us. We were put into a black vehicle with black windows. The police did not stop the car because it was obviously ISI. No-one dares stop their cars. They told me.  You will receive your explosive waistcoat, and then go and explode," he said.

The man changed his mind at the last minute and was captured by the Afghan intelligence service, according to the documentary "Secret Pakistan" which explores accusations by CIA officials and Western diplomats that Islamabad is failing to live up to its alliances in the war on terror. 

Pakistan has often been accused of playing a double game, acting as a US ally in public while secretly training and arming its enemy in Afghanistan.

Islamabad has repeatedly denied these claims. The BBC documentary's makers, however, said they had spoken to a number of middle-ranking, and still active, Taliban commanders who provided detailed evidence of how the ISI rebuilt, trained and supported the Taliban throughout its war on the US in Afghanistan.