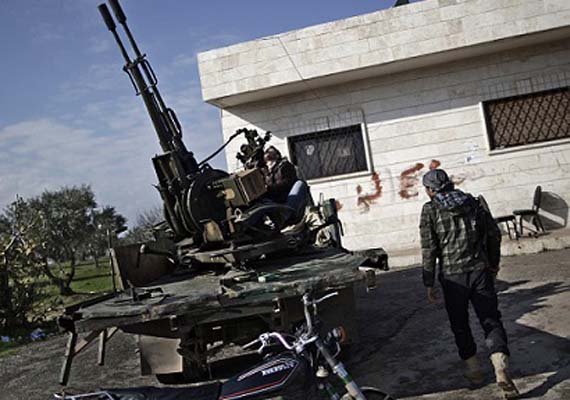 Damascus: The Islamic State(IS) militants Tuesday captured three gas wells in Syria's central province of Homs, media reported.
The IS captured the gas wells east of Palmyra in Homs after intense clashes with the Syrian troops, Xinhua reported citing the pan-Arab al-Mayadeen TV.
The captured wells were close to the al-Shaer natural gas field, which was captured by the IS July 17, but it was recaptured by the Syrian troops July 26 following a counter-offensive the Syrian troops unleashed to wrest back control over that key gas field.
The IS, previously known as the Islamic State in Iraq and the Levant, has self-proclaimed an Islamic Caliphate in areas striding Syria and Iraq. It has also succeeded in capturing almost of the oil fields in the oil-rich province of Deir al-Zour in eastern Syria on the borders with Iraq.