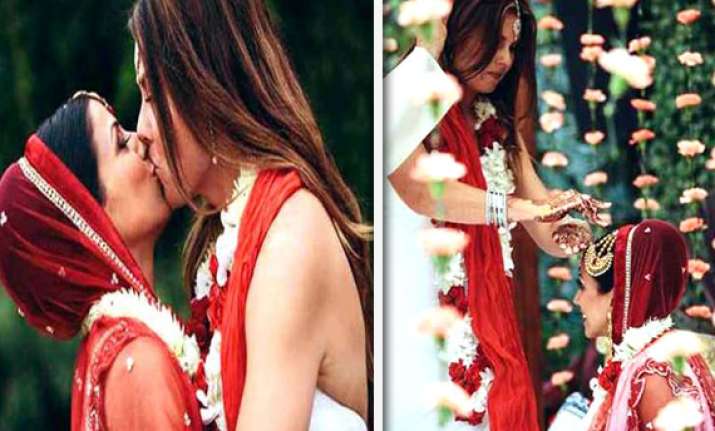 New Delhi: Same-sex marriages have become almost acceptable in some societies, though in India, they still remain a rarity and are still frowned upon as abnormal conduct. 
But with the first Indo-American lesbian wedding that turned out to be a happy occasion for almost every one invited.
Seema and Shannon made history as the first Indo-American lesbian couple to tie the knot. The wedding took place on July 9, 2013 at SmogShoppe in Los Angeles, California.