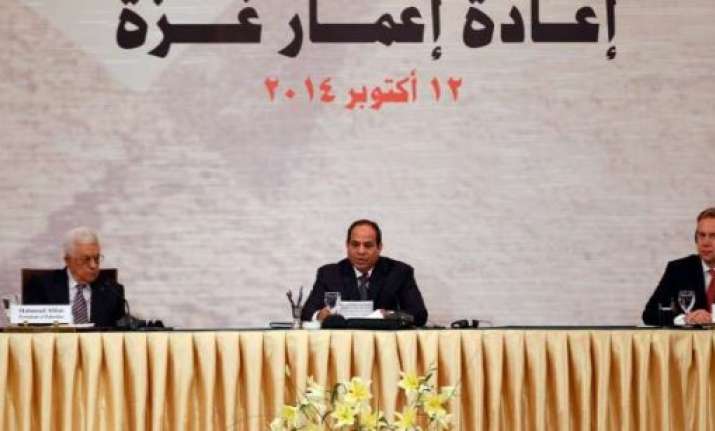 Cairo: India yesterday pledged USD four million in aid to rebuild Gaza Strip, devastated by its 50-day conflict with Israel, at a donor conference here.
The donation came in response to the National Early Recovery and Reconstruction Plan for Gaza presented by the Palestinian Authority.
Sandeep Kumar, Joint Secretary (West Asia and North Africa), Ministry of External Affairs, who headed the Indian delegation at the conference, said that the early realisation of the objectives of the Cairo Conference will be an important element in the consolidation of the current ceasefire understanding between Palestine and Israel.
He also said that dialogue is the the only safe way for solving problems and will lead to permanent peace.
During the conference, Kumar welcomed the mediating role played by Egypt in the current ceasefire in Gaza, while maintaining that an early and sustainable resolution of the root cause of the conflict was an imperative.
He said that India firmly believed that a comprehensive dialogue remained the best guarantee of a durable peace for effectively addressing the issues confronting the region and its people.
He also mentioned that the Cairo conference reflects the desire of the world countries in finding a solution for the Palestinian issue.
Kumar was accompanied by Indian Ambassador to Egypt Navdeep Suri and Mahesh Kumar, the Indian Representative in Ramallah.
The Indian pledge is part of the long sustained India- Palestine partnership. India has been providing direct budgetary, economic and developmental assistance to the Palestinian people. India has committed to assist Palestine in the fields of capacity development, education and information technology.
It is also implementing a series of development projects under the India-Brazil-South Africa (IBSA) Fund in Palestine.
One of the important future IBSA projects will be the reconstruction of the Atta Habib medical centre in Shujiyaa, Gaza, at a cost of USD 1 million.
 
Additionally, India has been contributing USD 1 million annually to the United Nations Relief Works Agency (UNRWA) for supply of food and medicines in Gaza.