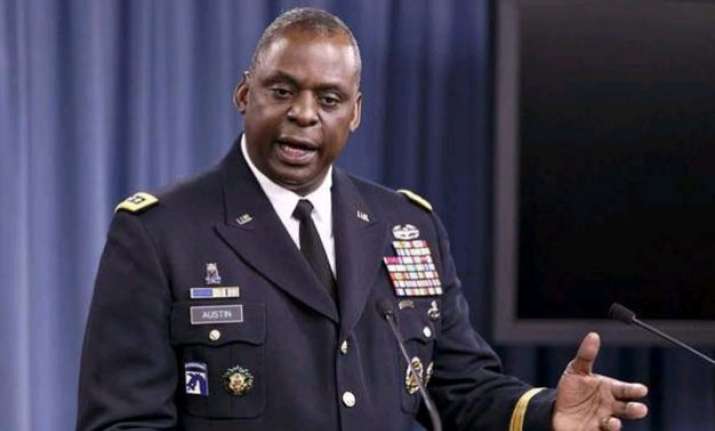 New Delhi: US Pentagon Central Command chief General Llyod Austin has told a Congressional committe in Washington that India-Pakistan tension is affecting regional stability and directly impacting Pakistan's strategy in Afghanistan.
Gen Austin told the US Congress House Armed Services Committee on Tuesday:  "Our desired end-state is a stable sub-region characterised by a low risk of conventional or nuclear war, with regional states committed to non-interference with respect to their neighbors' internal affairs, the denial of sanctuary for violent extremist organistaions, and the non-proliferation of weapons of mass destruction."
Gen Austin did not rule out US repeating an Abbottabad-type operation in Pakistan, that killed Osama bin Laden.
He hinted that the Us would maintain capabilities for unilateral action such as drone strikes and even possible repeats of the May 2, 2011 raid in Abbottabad.
"We will maintain a unilateral capacity to conduct Counter-Terrorism (CT) operations against high-value targets and groups in the region that pose a threat to the US or our core national interests."
The US CENTCOM chief said Pakistan was taking action against militants present in the border areas with Afghanistan.
"Violent extremist organisations, to include the remnants of core al Qaeda (AQ), continue to operate in Pakistan's Federally Administered Tribal Areas (FATA) and, to a lesser extent, parts of eastern Afghanistan."
He added that these groups threaten regional stability, plan attacks against the US and partner interests, and pursue weapons of mass destruction (WMD) with Taliban insurgency continuing to present a credible threat to the Afghan government.
"We are encouraged by the (Pakistan) leaderships' commitment to counter-insurgency operations in the FATA and openness to improve relations with Afghanistan," he said.
"The Pakistani military's recent operations to clear militant strongholds in North Waziristan and other FATA regions and to prevent the militants' return have achieved near-term successes. However, Pakistan will likely continue to face the threat of VEOs for the foreseeable future."
Gen Austin added that even as Pakistan takes on the militants, it continues to face a number of political, economic, and security challenges that threaten to undermine the long-term stability of the state.
"Violent extremists operating in the country exploit these conditions for their own purposes. This is hindering the security forces' ability to protect the population from terrorist attacks and prevent extremists from exporting violence across the region."