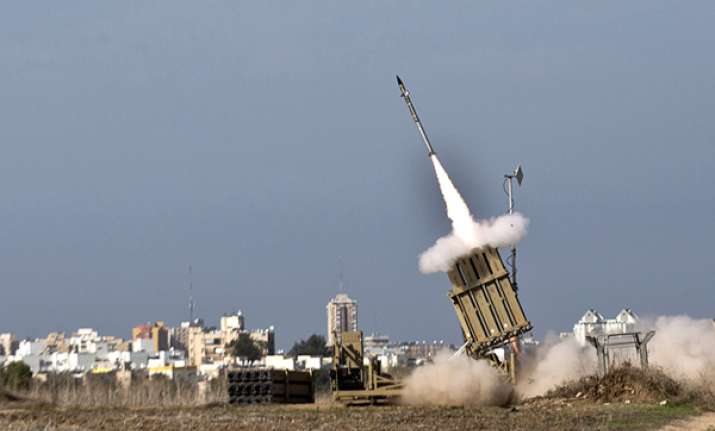 New Delhi, Nov 23: Indian defence planners are keeping a close watch on the performance of Israel's Iron Dome, that has been countering Fajr V rockets fired by Hamas militants from Gaza at Israeli locations. The Iron Dome reportedly intercepted 87 per cent of the short-range rockets fired at Israel by the Hamas.
Currently, five Iron Dome batteries are deployed in Israel. Most are located in the south near Gaza. A fifth battery was deployed outside Tel Aviv on Saturday, two months ahead of schedule. Hours later, it shot down a rocket headed toward Tel Aviv.
The Iron Dome system detects launches of rockets and quickly determines their flight path.  
If it is headed toward populated areas or sensitive targets, it fires an interceptor with a special warhead that strikes the incoming rocket within seconds. Rockets headed toward open areas area are allowed to land.
According to The Economic Times, the missiles cost around $40,000 a piece. In 2010, the US provided $200 million to expand development. Additional funding is currently being considered, with $70 million already allocated for this fiscal year.
The Iron Dome system is part of what Israel calls its "multilayer missile defense".