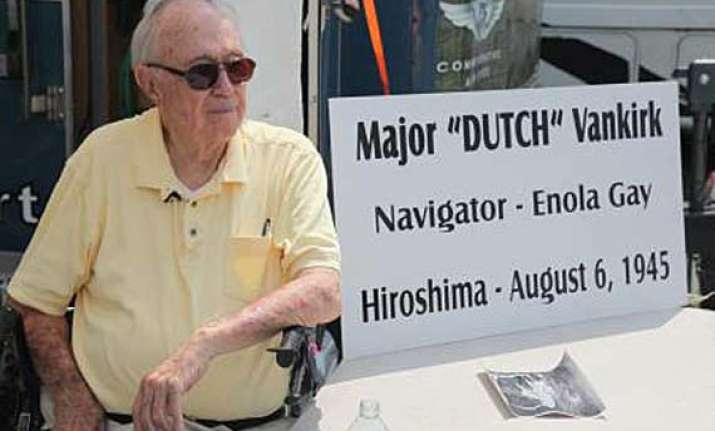 New Delhi: Theodore Van Kirk, also known as "Dutch", the last surviving member of the US air crew that dropped an atomic bomb on Hiroshima has died in Georgia aged 93.
Tom Van Kirk, his son, paid last tribute to his father.
Dutch was 24 when he became the navigator of the Enola Gay, the aircraft which dropped the bomb.
The nerve wrecking attack on Japan's Hiroshima took on 6 August 1945 and killed about 140,000 people and its after effects can still be seen in people living there.
When asked about the bombing at Hiroshima, Van Kirk said he had "no regrets" about the mission and defended its morality, saying it helped to end the Second World War.
His son said, Van Kirk died of natural causes at the retirement home where he lived.
"I know he was recognized as a war hero, but we just knew him as a great father", Tom Van Kirk said.
His funeral is expected to take place next week in Pennsylvania.