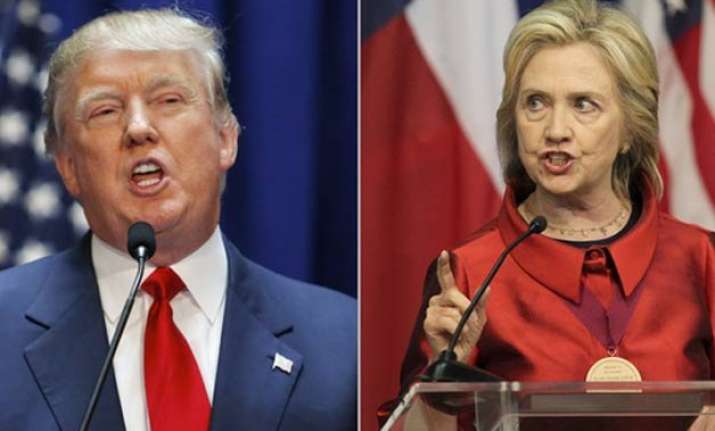 Washington: The front-runners for the 2016 US presidential elections from the Democratic and Republican parties, Hillary Clinton and Donald Trump, would be neck-to-neck if it came to a hypothetical battle for the White House between the two, a new survey says.
Friday's survey conducted by Reuters and Ipsos, looked at a hypothetical situation where these two candidates lock horns in the final presidential elections, Efe news agency reported.
Clinton found support among 40 percent of the people and Trump got 39 percent, while 21 percent were undecided or said they would not vote in case of a face-off between the two.
The poll surveyed 1,336 people and has a three percent margin of error, so technically a tie between the former Secretary of State and the real-estate magnate.
Real Clear Politics webpage, which gives an average of all surveys published, continues to place Clinton as a clear favourite to win the Democrat nomination with 52.8 percent support, over Vermont Senator Bernie Sanders (33.3 percent) and former Maryland Governor O'Malley (3.8 percent).
On the Republican side, where there are still 12 aspirants for the party's nomination, Trump leads with a notable 34 percent support, followed by Texas Senator Ted Cruz (20.7 percent), Florida Senator Marco Rubio (11.7 percent) and retired neurosurgeon Ben Carson (10 percent).