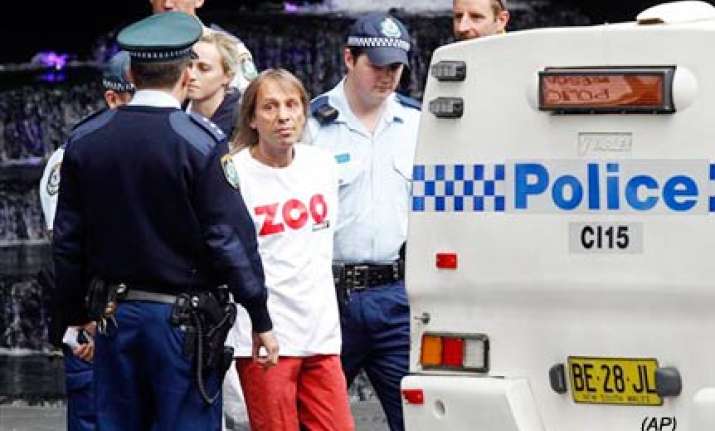 A French skyscraper climber nicknamed "Spiderman" was arrested Monday ( August 30th) after scaling a 57-story building in Sydney without ropes or safety harness.  
Alain Robert, known for climbing some of the world's tallest and best-known buildings without any equipment apart from his bare hands, especially-chosen footwear and a bag of talcum powder to dry sweaty palms, was arrested at the top of the Lumiere building in the city centre.  
It took only twenty minutes, with dozens watching from ground level.  Last year, Robert was fined 750 Australian dollars (676 US dollars) for climbing the 41-story Royal Bank of Scotland building in Sydney.  
Many of his past climbs have resulted in arrests and fines.  The 48-year-old has climbed more than 70 skyscrapers around the world, including the Empire State Building, the Sears Tower and the Petronas Towers in Kuala Lumpur, according to his website.  
It started, he once said, when aged 12 he was locked out of the family apartment home by mistake and climbed eight storeys up to get back home.  AP