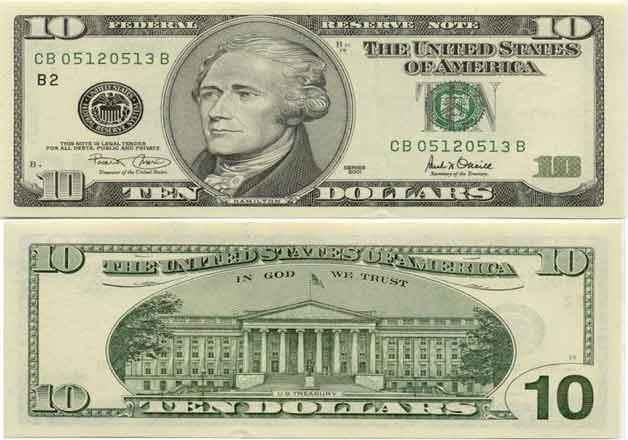 Washington: The United States Treasury announced that it will put the image of a woman on an American banknote for the first time in over a century.
The announcement said that a 'champion for our inclusive democracy' will replace Alexander Hamilton, the first secretary of the treasury, on the $10 note from 2020.
According to Treasury secretary Jacob Lew, the woman will be chosen by the Treasury after fielding the ideas of the public about what qualities best represent democracy.
The change will take place on the 100th anniversary of women's suffrage, when American women gained the right to vote.
Only twice before have women featured on US paper currency. Martha Washington, the wife of first President George Washington, was on $1 notes in the 1880s and 1890s. Pocahontas, a Native American woman linked to the colonial settlement at Jamestown, was featured in a group of people on banknotes in the 1860s.