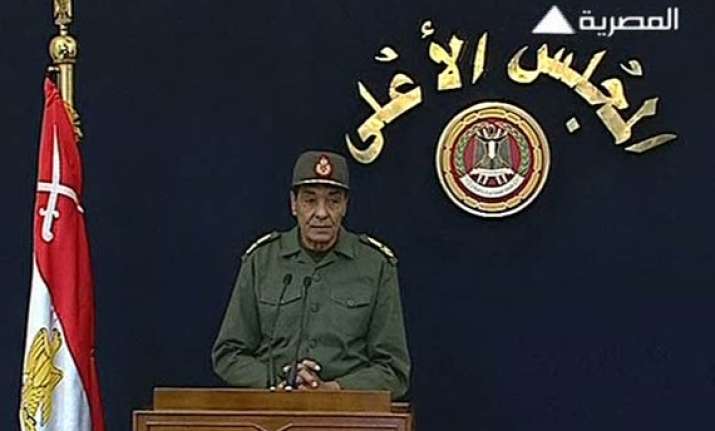 Cairo, Nov 23: Amid mounting pressure to speed up transition to civilian rule, Egypt's embattled military rulers on Tuesday said that presidential polls will be held by end of June 2012, as they accepted the resignation of the Essam Sharaf cabinet, following a bloody protest that claimed 35 lives.
 
The pledge was announced by presidential hopeful Mohammed Salim al-Awaa after a meeting with the ruling generals.

It marks the biggest concession by the military leadership since anti-government protests began this weekend, mushrooming into a national revolt, which has claimed over 35 lives.
 
Field Marshal Hussein Tantawi, who took power when Hosni Mubarak was ousted, said in a TV address that he had accepted the cabinet's resignation.
 
He said that crucial legislative polls which he said would be held on schedule. 

He set the latest time for electing a president at the 30 of June 2012 adding that elections are to go ahead as planned.

Tantawi accepted the resignation of the cabinet headed by Essam Sharaf but said it will stay in power until a new government is formed.

He fell short of naming the new prime minister or which forces will be represented in it. 

Tantawi vehemently denied Supreme Council of Armed Forces (SCAF) or the army was interested in power adding that they repeatedly promised they will hand over power to an elected authority.

He said accusations it of being collaborators with the former regime were categorically rejected. 

Finally he said the SCAF does not intend to step down unless a referendum was conducted for people to vote on them leaving.