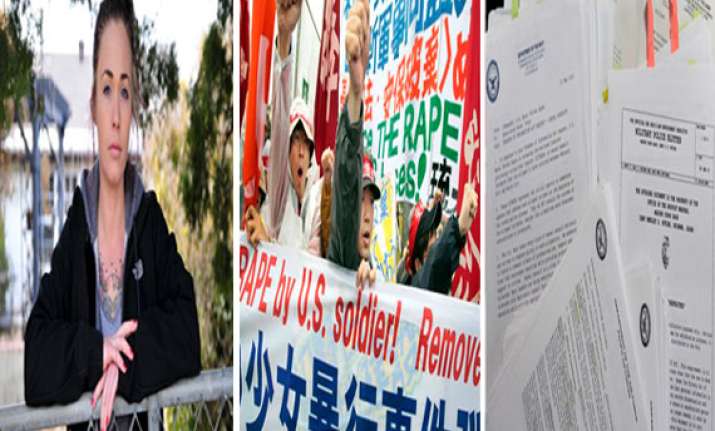 Tokyo: After a night of heavy drinking at the Globe and Anchor, a watering hole for enlisted Marines in Okinawa, Japan, a female service member awoke in her barracks room as a man was raping her, she reported. She tried repeatedly to push him off. But wavering in and out of consciousness, she couldn't fight back.
A rape investigation, backed up by DNA evidence, ended with the accused pleading guilty to a lesser charge, wrongfully engaging in sexual activity in the barracks. He was reduced in rank and confined to his base for 30 days, but received no prison time.
Fast forward a year. An intoxicated service member was helped into bed by a male Marine with whom he had spent the day. The Marine then performed oral sex on the victim "for approximately 20 minutes against his will," records show.
The accused insisted the sex was consensual, but he was court-martialed, sentenced to six years in prison, busted to E-1, the military's lowest rank, and dishonorably discharged.