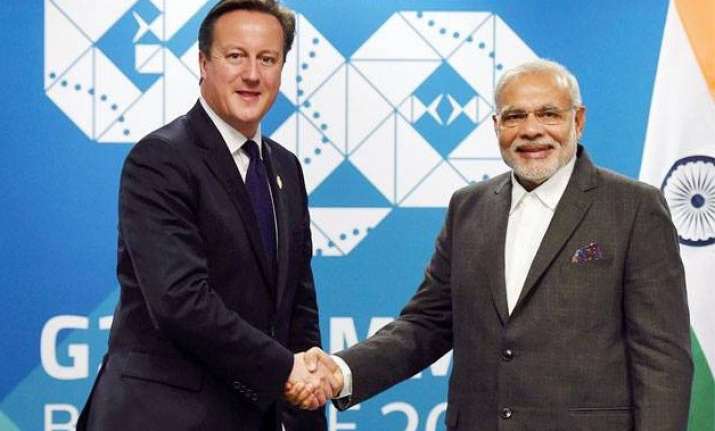 London: British Prime Minister David Cameron has confirmed that his Indian counterpart Narendra Modi will be visiting Britain later this year.
In a letter to West Bengal Chief Minister Mamata Banerjee in connection with her current visit to London, Cameron said: "Our (Britain's) relationship with India is a priority for the UK, and we look forward to welcoming your prime minister to the UK later this year."
It has been speculated for some time that Modi is scheduling a trip to Britain in November when he comes to Turkey for a multilateral summit.
Indian Foreign Secretary S. Jaishankar was in the British capital last month for consultations with his counterpart at the Foreign and Commonwealth Office, which included discussions on the visit.
While Modi's sojourn is eagerly awaited by the Gujarati Hindu community in Britain, he could be met by protests from human rights groups.