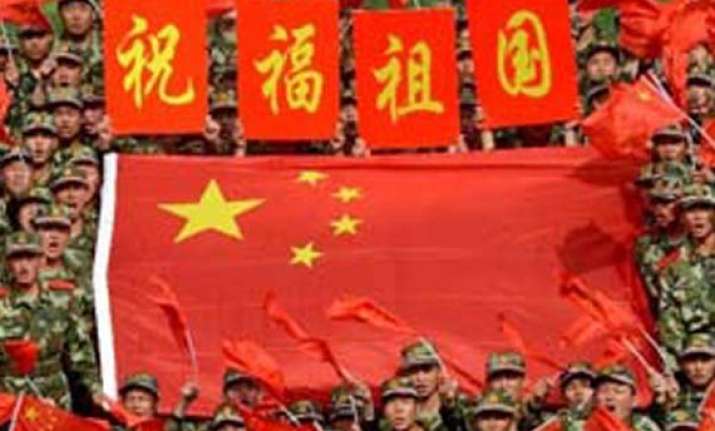 Beijing:  China today celebrated its 65th National Day amid high voltage pro-democracy protests in Hong Kong, posing a direct challenge to ruling Communist Party's hold on the former British colony as well as the leadership of President Xi Jinping.
Addressing a reception marking the founding of the People's Republic of China (PRC), Xi asserted that the Communist Party of China (CPC) remained key to the country's success.
"A nation may thrive in adversity but perish in ease. We cannot afford to be complacent at any time. This is certainly true for both the Party and the country, including the leadership and the people", he said at a reception, state-run Xinhua news agency reported.
"Sixty-five years is but a fleeting moment in the history of human development. Yet in this short space the Chinese people have made spectacular and Earth-shaking changes," he said.
China has declared a week-long holiday as part of the National Day celebrations during which the country will be completely shutdown.
While China celebrated the anniversary, Hong Kong - which merged with China in 1997 - experienced its biggest pro-democracy protests by students which continue to intensify, defying strong police actions.
The protesters numbering in thousands have been angered by the Chinese government's ruling, limiting who could stand as a candidate in 2017 elections for Hong Kong's leader.  
The protests were in response to new legislation by China to allow people of Hong Kong to elect their next leader.  
But the choice of candidates will be restricted to those approved by a pro-Beijing committee, which means that the Chinese government can effectively screen candidates.  
Hong Kong Chief Executive C Y Leung, who is under pressure to resign, said Hong Kong must capitalise on the combined advantages of the present system; one country, two systems formula.
Speaking at the National Day reception in Hong Kong, Leung said, "it is understandable that different people may have different ideas about a desirable reform package.
But it is definitely better to have universal suffrage than not. It is definitely better to have the CE elected by five million eligible voters than by 1,200 people".