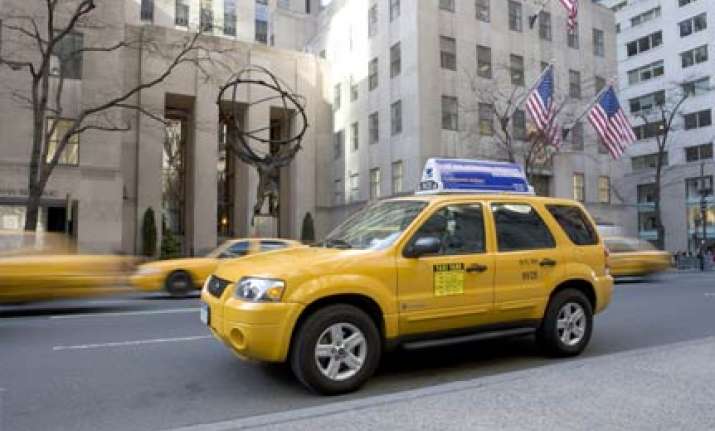 A Chicago court on Tuesday fixed April 7 as the date for the preliminary hearing in the case of a Pakistani-origin taxi driver who was arrested by the FBI  on charges of providing material support and funds to Osama bin Laden's al-Qaeda terror group.
Wearing an orange prison jumpsuit with his hands shackled, 56-year-old Raja Lahrasib Khan appeared before US Magistrate Judge Geraldine Soat Brown in the Chicago court.
This was Khan's second court appearance after he was arrested and presented in court on March 26.
Granting the government's motion to keep him in detention pending trial, the Judge ruled that Khan would be held in custody till the next hearing when the government would show some of its evidence against him.
Khan, who claims to have known al-Qaeda-linked HuJI chief Ilyas Kashmiri for 15 years, is being held at the federal lock-up Metropolitan Correctional Centre where 26/11 plotter David Coleman Headley and co-accused Pakistani-Canadian Tahawwur Rana are also detained.  
Members of Khan's family, including his son Omar and wife Diane, as well as a few cab drivers were also present for the hearing. Khan smild, waived out to his family and blew a kiss to his wife, mouthing the words 'I Love you' as he entered and exited the courtroom.  
During the short hearing, he briefly spoke to his lawyer Thomas Durkin, who later said he would try to put together a plan under which release on bond could be possible.
Durkin said he may not seek bail in the next hearing as he has not had sufficient chance to discuss the case with Khan.
Durkin has handled terrorism cases before including for Guantanamo detainees as well as Ramzi Bin Alshibh, accused of masterminding the 9/11 attacks.  
The government may indict Khan before the April 7 hearing but Durkin said he was hoping he would be given an opportunity to challenge the evidence.  
"I think it is important that we get the right to challenge the evidence. The complaint that has been filed is an incredibly one-sided document that only paints with a broad brush and selects all that the government perceives is its best points. There are any number of points that I think can stand corrected and we look forward to being able to fight the case," he said.
On Khan's Pakistani background, Durkin said it is a "little insulting" to call Khan a Pakistani cab driver now that he is a US citizen.
Khan came to the US in 1975 and became a naturalised citizen in 1998. He has three children from his previous marriage and has been married to an American since 1994. PTI