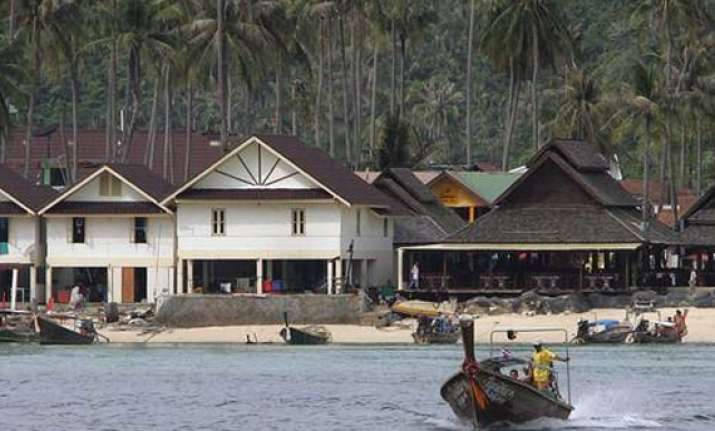 Canada, Jun 17:
Officials moved the bodies of two Canadian sisters found dead in their hotel room to the mainland on Sunday as the investigation into their death continues.
The bodies of 25 year old Noemi Belanger and her 20 year old sister Audrey were found by a maid at the Phi Phi Palm Residence Hotel on Friday.
Police say they do not appear to have been murdered; there was no sign of violence and their belongings were still in the room.
They did find vomit and traces of blood on the women's face and are working on the theory that they may have died of some sort of poisoning. Post mortem examinations are expected shortly.
Police said the hotel, where the women checked in on Tuesday, was located in an upscale area of the island, which is known for its partying and as the location where the movie "The Beach" starring Leonardo Di Caprio was filmed.
In 2009 there were two other mysterious deaths on the island when women from the US and Norway died after being taken ill at a guesthouse.
The victims suffered severe vomiting and stomach pains before dying. The cause of the illness was never established.
Tourist deaths are not uncommon in Thailand, which saw about 19 (m) million foreigners visit last year. The causes range from road accidents to foul play and drug overdoses.