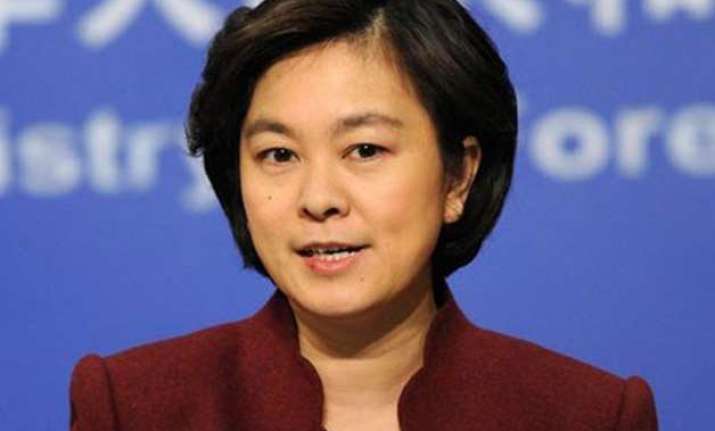 Beijing: On the eve of Prime Minister Narendra Modi's visit, China today played down expectations of any breakthrough in resolving the vexed boundary dispute, saying though it will come up during his talks with Chinese President Xi Jinping, it cannot be resolved overnight.
"We are looking forward to the visit," Chinese Foreign Ministry spokesperson Hua Chunying told media here, commenting on Modi's three-day visit starting tomorrow from the historic city of Xi'an where he would hold informal talks with Xi on a host of issues, including the progress made on the boundary dispute resolution.
"The boundary question is an issue of common concern and will be covered in the discussions. Both sides are willing to resolve the boundary dispute at an early date and we have made great efforts to that end," Hua said.
She said, "The early resolution of the boundary questions meets the aspiration of people from both sides and we all know that boundary question is a leftover from history and it can not be resolved overnight."
"But both sides are willing to stay in communication with each other on this question through the Special Representatives mechanism and through the other border issue related mechanisms and progress has been made in this regard," she said.
Hua said China is willing to stay in communication with India to strive for "mutually acceptable, just and reasonable settlement" to the boundary question.
"Pending the final settlement, we will make joint efforts to maintain peace and tranquility at the border areas. I think this will serve the common interest of both sides," she said.
Stating that China and India attach importance to Modi's visit, she said, "We have the consensus that the visit will give further boost to the development of bilateral relationship."
She said that during the meetings, the two sides will exchange views on how to deepen strategic cooperative partnership between the two countries.
Expectations are high on both sides as the two countries are headed by strong leaders providing an unique opportunity to look at the resolution of the boundary issue as 18 rounds of Special Representative talks have already been held with some incremental progress.
China says the border dispute is confined only to 2,000 kms mostly in Arunachal Pradesh, but India asserts that the dispute covered the western side of the border spanning to about 4,000 kms, especially the Aksai Chin area annexed by China in 1962 war.
After informal talks with Xi, Modi will travel to Beijing where he is scheduled to hold structured talks with Premier Li Keqiang during which both sides are set to sign a number of agreements.