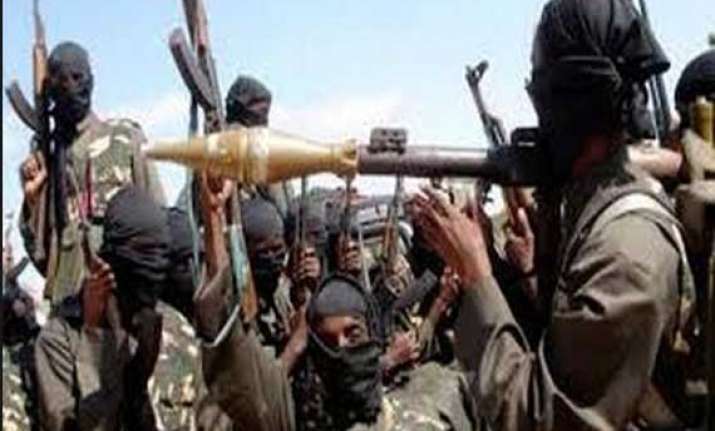 Abuja: An explosion at a market in Nigeria's northeastern state of Bauchi on Monday, killed at least 15 people, witnesses said.
According to a witness, the explosion occurred near a police outpost inside the busy market, Xinhua reported.
When contacted, Bauchi State police spokesman Haruna Mohammed said that the incident was being investigated.
Earlier on Monday, at least 20 bodies were recovered from the scene of an explosion, which rocked a bus station on the outskirts of Gombe, the capital of Nigeria's northeastern state by the same name, the Red Cross said.
The explosion occurred at a motor park in the Dukku area of the northern state, which shares its borders with Yobe and Borno states, two of the most terror-hit provinces, known as Boko Haram's strongholds in the northeastern region of Nigeria, Africa's most populous country, Xinhua reported citing Abubakar Gome of the Red Cross in Gombe.
A security source said that the explosive went off at the bus station as two vehicles filled with passengers were about to leave. The source, who sought anonymity, said at least 60 people, including 20 minors, were injured.
The two attacks were blamed on the Boko Haram, a militant outfit, which has proved to be a major security threat in the West African country since 2009. The group seeks to enshrine the Islamic Sharia law in Nigeria.
The name Boko Haram, translated from the local dialect, means "non-Islamic education is a sin".
This radical Islamist terror group has killed more than 3,000 people this year, according to the Nigerian government.