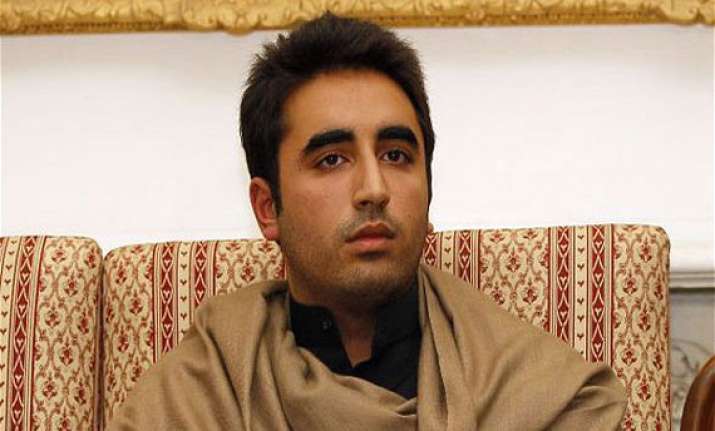 Karachi: Amidst calls by the Taliban for implementing Sharia in Pakistan, PPP leader Bilawal Bhutto Zardari today said efforts are being made to drag the country back to the "stone age" in the name of Islam.
Addressing a gathering during the closing ceremony of the two-week Sindh Festival, Bilawal also raised questions about the PML-N government's peace talks with the banned Taliban.  "The Taliban want to impose the law of terror in the country but I want to tell them, if you have to live in Pakistan you will have to follow its Constitution," he said.
 "We don't accept the law of terrorists," said the 25-year-old scion of the Bhutto family. "Some people are trying to bring back the stone age era in the country in the name of Islam.
"The terrorists should think of the time when the whole nation will stand against them," he said in Makli, around 100 km north of Karachi.
"We are Muslims and the terrorist groups should not try to teach us Islam," said Bilawal, whose mother Benazir Bhutto's assassination in 2007 was blamed on the Taliban.