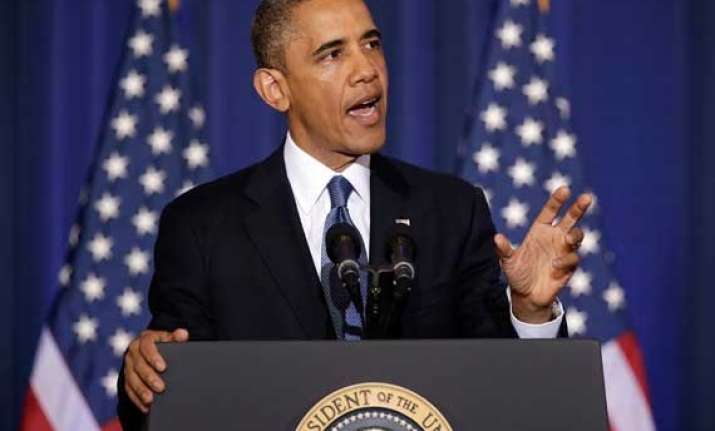 Washington: US President Barack Obama delivered a calming message to Americans Saturday following the alarm sparked by the first two Ebola infections in the country, and said the nation is "prepared" to ward off an outbreak of the virus."
"There is no country better prepared to confront the challenge Ebola poses than the US and even one case here at home is too many, the country is not facing an outbreak of the disease," Obama said in his customary Saturday message.
The president said that "this is a serious disease, but we canot give in to hysteria or fear" because "Ebola is actually a difficult disease to catch."
He also stood up for health authorities' ability to respond and learn from the mistakes made at the Texas Health Presbyterian Hospital in Dallas where two nurses were infected who had been caring for Liberian patient Thomas Eric Duncan, who died of the disease earlier this month.
"We know how to fight this disease. We know the protocols. And we know that when they're followed, they work. So far, five Americans who got infected with Ebola in West Africa have been brought back to the US and all five have been treated safely, without infecting healthcare workers," he said.