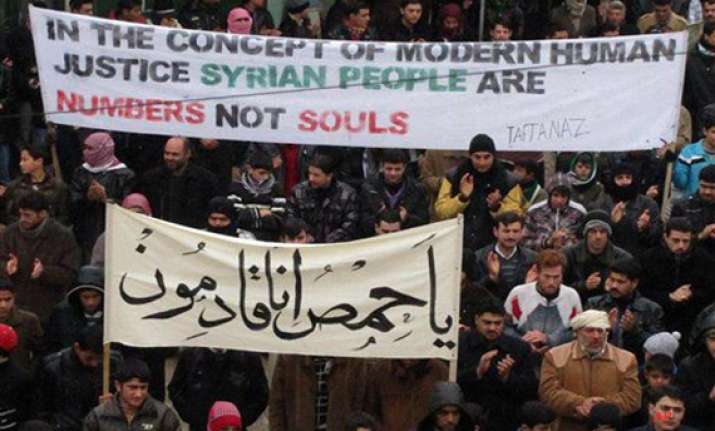 Nicosia, Jan 29: At least 66 people, including 26 civilians, were killed in violence across Syria today, the Syrian Observatory for Human Rights said.

The London-based rights group said 26 soldiers, five other members of the security forces, nine army deserters were also among those killed as the regime cracked down on protesters and rebels.

Security forces killed eight people, including a nine-year-old child, in the restive Homs region of central Syria, and shot dead another five in the northwestern region of Idlib, the Observatory said.

Also among those killed were six civilians caught up in military operations and clashes in the Damascus area, the activists said in statements received in Nicosia, and one person was shot dead in the Juber district of the capital itself.

The watchdog said the regime soldiers were killed in three separate attacks in the Idlib and Damascus regions.

Earlier, it reported fierce clashes between regime troops and deserters in the Ghuta area near the capital.

Three civilians were killed, it said, adding that government forces were backed by 32 tanks and 50 armoured cars.

Firefights between regime forces and deserters in Ghuta, 10 kilometres (six miles) from Damascus, on Saturday killed 17 people -- 11 soldiers and six civilians, the Observatory said.