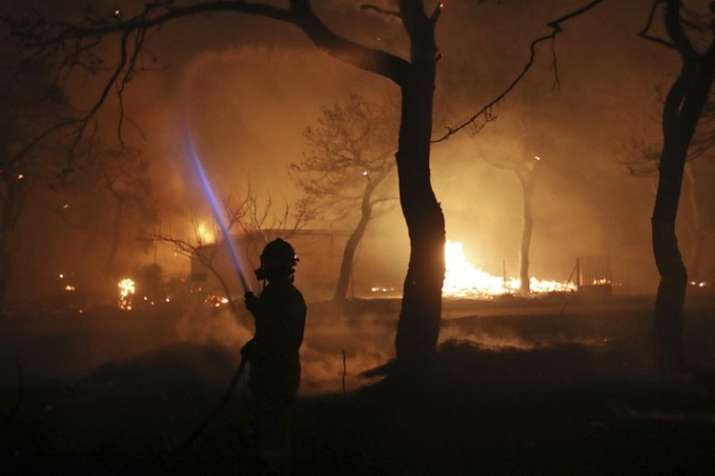 At least 20 people have been killed, while more than 100 others have been injured as forest fires raged across Greece on Tuesday, the government said. The death toll has been confirmed by a government spokesperson, who also said that the victims were trapped in the seaside resort of Mati and died either in their homes or their cars.
As the authorities sought international assistance on the incident, reports say that 16 children were among those dead due to the wildfires.
Hundreds of firefighters battled the blaze as people left their homes for shelter. At least 11 of the injured were listed in critical condition at hospitals in the Attica region, said a spokesperson.
A state of emergency has been declared in Greece following the incident, while the country appealed for assistance to its European Union partners.
While the search and rescue operation for the missing is underway, the government has asked other European countries for helicopters and additional firefighters to help tackle the fires.
"We will do whatever is humanly possible to control it," Prime Minister Alexis Tsipras said.
He cut short an official trip to Bosnia in order to help coordinate the response to the situation, which firefighters have described as "extremely difficult".
Some 300 residents of several villages in east Attica were trapped in their homes by the fires, reports say.
Earlier on Monday, residents of a coastal region near Athens were told to abandon their homes as the uncontrolled fires spread. Hundreds of children were also evacuated from holiday camps.
Countries including Italy, Germany, Poland and France have all sent help in the form of additional planes, vehicles and firefighters, but with temperatures set to soar again, they are in a race against time to get the fires under control.