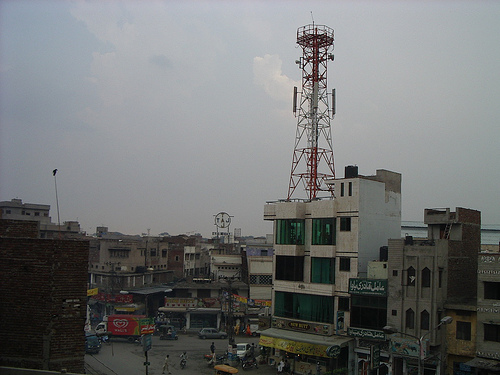 The US National Security Agency (NSA) has been spying on Pakistan's mobile networks, whistleblowing organisation WikiLeaks has said.
"Hundreds of NSA cyber weapons variants publicly released including code showing hacking of Pakistan mobile system," @wikileaks tweeted, along with a link to a cache of information detailing how the NSA accessed private and public networks in other countries.
The cache of information was released by hacker group "Shadow Brokers" which was decrypted by a researcher.
Hundreds of NSA cyber weapons variants publicly released including code showing hacking of Pakistan mobile system https://t.co/bL833ktQpm

— WikiLeaks (@wikileaks) April 8, 2017
The researcher, who identifies himself as 'x0rz' on Twitter, decrypted the files and uploaded them on Github, a web-based repository and internet hosting service.
"The researcher confirmed that the archives include evidence of NSA operators' access inside the GSM network of Mobilink -- one of the Pakistan's most popular mobile services provider," a report in Express Tribune on Monday said. 
The hacker group had previously released data suggesting the US agency may have been monitoring hundreds of IP addresses in Pakistan. The encrypted files were being decrypted by security researchers around the world. 
"Shadow Brokers" had initially wanted to auction its data cache in exchange for Bitcoin but as no buyer turned up, they released the data online.
This is not the first time that reports have surfaced claiming that the US NSA is snooping on other countries.
According to a Daily Mail report in 2014, WikiLeaks disclosed documents that suggested the Bharatiya Janata Party (BJP) was among six political parties from around the world the NSA was authorised to conduct surveillance on for gathering foreign intelligence. The authorisation was given by a secret American court, it said.
The leak was planned months ahead of Prime Minister Narendra Modi's visit to the US, the report claimed. 
Another report in the Washington Post that also came in 2014 said the US has long had broad no-spying arrangements with four countries -- Britain, Canada, Australia and New Zealand -- in a group known collectively as the "Five Eyes". 
"But a classified 2010 legal certification -- approved by the Foreign Intelligence Surveillance Court and included among a set of documents leaked by former NSA contractor Edward Snowden -- lists 193 countries [including India], that would be of valid interest for US intelligence," the Post said. 
(With IANS inputs)