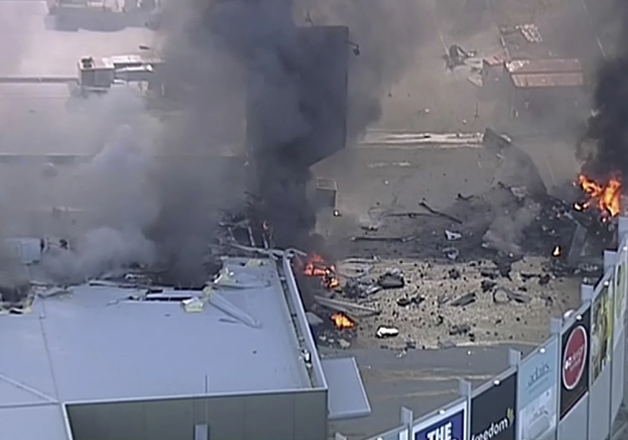 At least five people were killed when a plane crashed into a shopping centre near Essendon airport in Australian city of Melbourne today.
The Beechcraft plane changed direction just after take-off and crashed into the shopping centre, that was still closed, next to Essendon Fields airport, police said, adding that none of the five people aboard survived in the incident.
"Five on the aircraft and looks like no-one has survived the crash," Victoria police assistant commissioner Stephen Leane said.
.@theheraldsun nasty stuff. I saw a yellow and red fiery ball explode then black plumes of smoke pic.twitter.com/gDTQESftMv

— Mikey Cahîll (@JoeyLightbulb) February 20, 2017
"The pilot attempted to return to Essendon but unfortunately crashed into the shopping centre," a police assistant commissioner, Stephen Leane, told reporters.
The twin-engine aircraft, with five people on board, left the airport about 9am (local time) on Tuesday on its way to King Island.
Victoria Premier Daniel Andrews described it as the state's worst air accident in three decades. 
The centre was not due to open for another hour and the authorities confirmed no one inside was hurt. 
"It appears a light plane, which is a charter flight, has impacted the DFO (Direct Factory Outlet) at Essendon Fields," police minister Lisa Neville said.