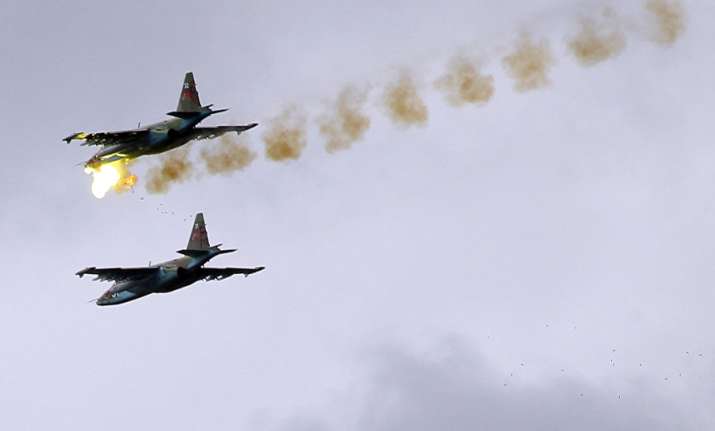 Russia and Turkey have finally agreed to "coordinate" their air forces in Syria when conducting strikes "on terrorist targets".
In a statement, the Russian defence ministry today said that the two countries have signed an agreement in this regard spelling out mechanisms to "coordinate" the actions of the two air forces.

 

"Delegations from the two countries, which last month brokered a ceasefire in war-torn Syria, met in Moscow today for consultations on cooperating while fighting Islamic State jihadists, signing a memorandum," the statement  said.
"The document defines the mechanisms to coordinate and cooperate by the Russian airforce and the Turkish air force while carrying out strikes on terrorist targets as well as the actions by the sides to prevent incidents while planes and unmanned aerial vehicles are in Syrian airspace," it added.
Russia and Turkey had agreed to back a ceasefire last month between the Syrian government and rebel groups which went into effect on December 30.
The ceasefire has been observed in vast parts of the country, though clashes have continued to rock areas near Damascus.