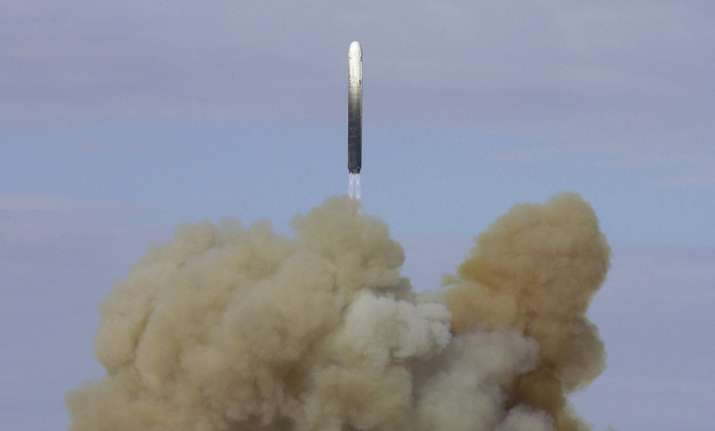 In a significant development, Russia has successfully tested its advanced hypersonic glider warhead which is capable of reaching the speed of 7 km/second on the maximum altitude.
The hypersonic warhead is designed to be installed to replace conventional warheads on promising intercontinental ballistic missiles. 
According to Xinhua news agency, it was the first totally-completed test of the warhead capable which was fired on Tuesday from the Dombarovsky area in Russia's western Orenburg region to the Far Eastern Kamchatka's firing field of Kura.
The most important feature of this warhead is that before entering the dense layers of the atmosphere, it  completes a composite manoeuvre so that missile defence facilities will not be able to intercept it.