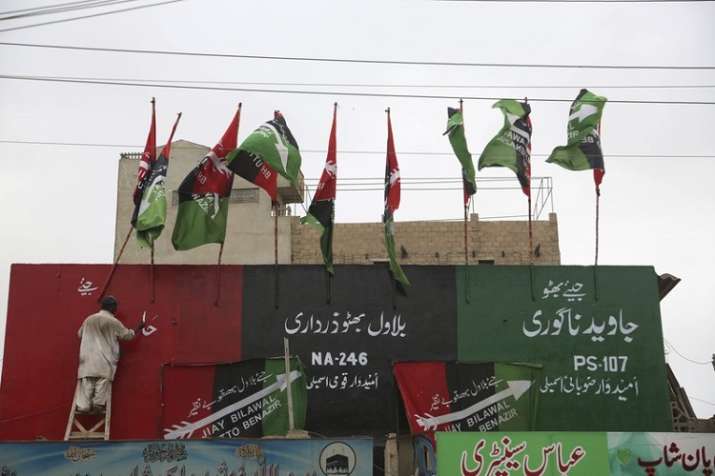 At least 14 people were killed while many others have been wounded in a blast in Pakistan's Peshawar late on Tuesday, the local media said. The Bomb Disposal Squad (BDS) confirmed that the blast was a suicide attack. A political leader was among those dead. The incident occurred when a suicide bomber blew himself up during an election rally in the city.
Awami National Party (ANP) candidate Barrister Haroon Bilour was among the deceased. Bilour was set to contest the July 25 elections from Peshawar's PK-78 constituency in Pakistan.
The explosion occurred moments after Bilour arrived at the venue near the stage, to address supporters at the meeting. The welcoming party members and admirers engaged in a display of fireworks, which the bomber made use of as his cover.
Nearly eight kilos of TNT explosives were used in the blast, the capital city police officer (CCPO) of Peshawar said.
Speaking about the incident, Chief Election Commissioner (CEC) Justice (retired) Sardar Mohammad Raza Khan condemned the terrorist attack and termed it as "weakness of security institutions".
The attack was a conspiracy against the transparent elections, the CEC said, noting that the provincial governments were ordered to provide fool-proof security to all candidates.
On the other hand, ANP leader Mian Iftikhar Hussain said that the government had failed to provide security to the party. "Perhaps someone wishes to sabotage the elections, wants to push ANP out of the electoral race," he said.
However, the "ANP will fully participate in the elections", he added.