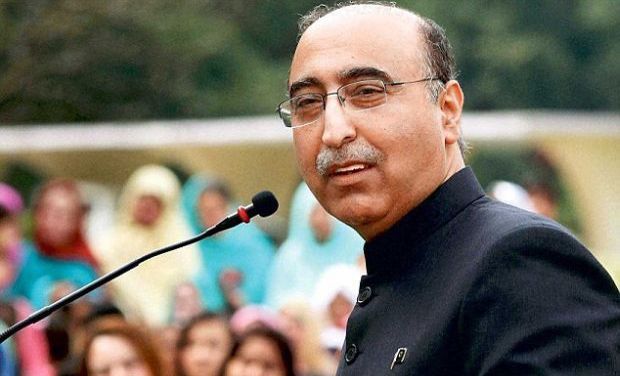 Pakistan is considering options for replacing Abdul Basit, its envoy to India, who lost out to Tehmina Janjua in the race for the country's Foreign Secretary position last month.
Now that Abdul Basit has completed his three-year tenure in New Delhi, Pakistan Foreign Office is unsure how to deal with him because Basit has made it clear that he will not serve under his junior junior Tehmina Janjua.
Basit, the Pakistan High Commissioner to India, was appointed in March 2014 after he suffered a major disappointment when he was sure of being appointed Pakistans Foreign Secretary but last-minute wheeling and dealing resulted in the appointment of Aizaz Ahmad Chaudhry.
He failed again to get favours from the decisions-makers in Islamabad when last month his junior Tehmina Janjua was appointed his boss and Foreign Secretary.
The "powerful men" in Islamabad wanted to make history by appointing a woman as the first foreign secretary of Pakistan.
Reliable sources said Basit in the heat of passions had thought of resigning. But later decided to stay put, making it clear to his bosses he would not work in any subordinate position to Janjua.
Sources said an option could be to let Basit carry on but the problem is he is considered hawkish by the incumbent government who hardly fits into the Prime Ministers policy of "good ties with all neighbours".
Another possibility could be to appoint him to send him as ambassador or high commissioner to a European capital. The last option could be to send his replacement to New Delhi and let him come back and then proceed on a long leave.
Already, name of senior diplomat Sohail Mahmood is being discussed as possible replacement. He is not the only one as other names are also being named including one of former spokesperson Tasnim Aslam, the sources said.
In his Pakistan Day speech yesterday at the embassy in New Delhi, Basit said the long-standing unresolved issues of Kashmir must be resolved as per the "aspirations of Kashmiris".
(With PTI inputs)