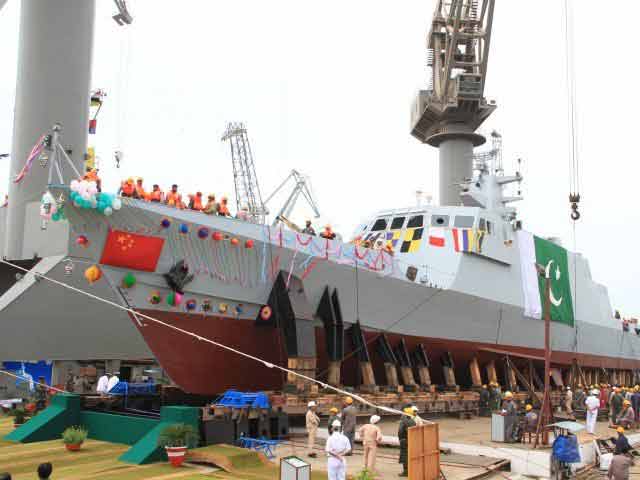 Pakistan is working to formulate its maritime doctrine to tackle 'disturbing developments' in the Indian Ocean Region (IOR) and protect its shipping and commercial interests, a media report said on Tuesday. 
The draft doctrine is being reviewed at different levels in the navy and government ahead of its adoption, Pakistani daily Dawn said in a report today.
The author of the doctrine retired Commander Muhammad Azam Khan said the doctrine aimed at developing coherence and uniformity of thought and action within Pakistan Navy and promoting cooperation with Army, Air Force, allied navies and coalition partners.
Speaking at the Centre for International Strategic Studies (CISS), Khan said the doctrine would further give contextual clarity to all stakeholders and observers of maritime developments in Pakistan.
"With the regional environment of IOR (Indian Ocean Region) being marred by uncertainty and political instability, Pakistan has to maintain its maritime security, be cognizant of its security interests and put forth its doctrinal assumptions based on concepts governing application of maritime forces, the command and control structures and a carefully crafted role for its naval forces," Khan, a Senior Research Fellow of Pakistan Navy War College said. 
Giving an overview of the doctrine, Khan said its formulation had been necessitated by the evolving threat matrix and maritime environment in the IOR.
Besides the security element and development of better ties with allied navies, the doctrine also envisages protection of shipping and commercial interests and addressing issues like climate change and rise of sea level, the report said.  
Retired Naval Chief Admiral Asif Sandila spoke about sea-blindness in Pakistan's doctrinal thinking - an inability to appreciate the central role the oceans and naval power play in securing strategic security and economic prosperity. 
Sandila said the two areas that required special attention in the debate on maritime doctrine were development of an assured second-strike capability and the increasing need for delving into cooperative mechanisms as a tool for crisis management. 
CISS Executive Director Amb Ali Sarwar Naqvi stated that Pakistan was located strategically with a multidimensional naval force whose force structure made it a reckonable power in the Indian Ocean Region. 
"The evolving strategic environment in the region requires Pakistan Navy to develop a balanced mix of capabilities to rise up to the challenge," he said.