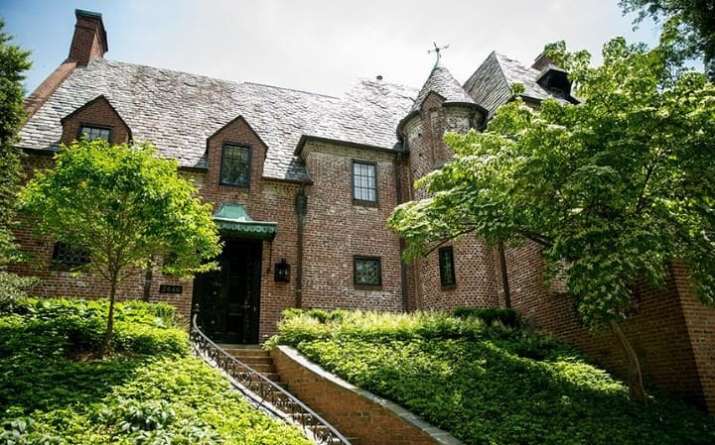 US President Barack Obama and family appear all set to move into their primary residence in the swanky Washington, DC neighborhood of Kalorama, with a large number of vans carrying his belongings sighted outside his new eight-bedroom home today.
The images of moving van outside the Obamas' new home in the upscale residential neighbourhood of Kalorama were spotted. The picture also shows boxes on the street, the CBS reported.
The eight-bedroom home is 8,200-square-foot and has nine-and-a-half bathrooms, according to Town and Country, which published pictures of the home's interior. In his last appearance on '60 Minutes' interview, President Obama said his family will be happy to be out of the White House.
"I mean, the girls, obviously, you know, they are now of an age in which the constraints of Secret Service and bubbles and all that stuff has gotten pretty old. Michelle never fully took to the scrutiny. I mean, she's thrived as a first lady, but it's not her preference," Obama said.
The family will move into the 8,200-square-foot mansion after they return from their Palm Springs, California, vacation.
Though they are only renting it, the home is valued at USD 6.3 million, the report said.
US President-elect Donald Trump's daughter Ivanka Trump and her husband, Jared Kushner, are moving into a house just blocks from where Obama and his family will be living, it said.
(With inputs from PTI)