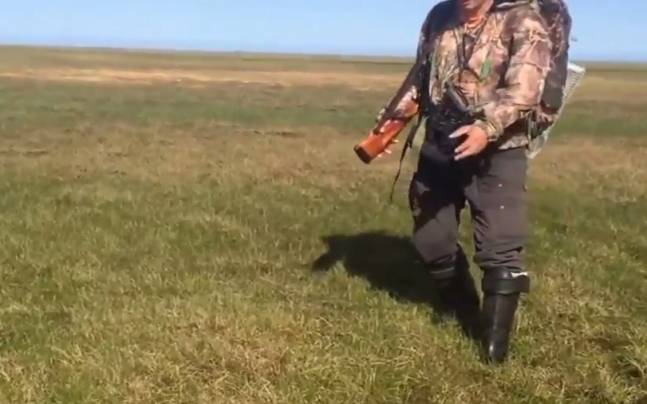 New Delhi: Our earth and its surface is full of several mysteries which has left the human kind bewildered for several years. From the eerie secret of the Bermuda Triangle to exact earthquake predictions, scientists have been trying to resolve several secrets of planet earth.
However, this new paradox on earth's surface is leaving everyone dumbfound.
In a shocking video which is going viral on social media, the earth's surface is spotted wobbling like anything.
While this does look spooky, the incident has actually happened in Belyy Island, Siberia.
Reportedly, the reason behind the earth bubbling here is the explosion of methane gases.
The ground on Belyy Island has been rock hard because of permafrost. However, with several mysterious giant holes appearing in Siberia over recent year due to several gas eruptions has made the permafrost melt.
Reportedly, the methane explosions in the area are making the surface wobble.
In the video, we can see that the ground is soft and appears to have water beneath the grass with punctures. But these patches on ground are also emitting high levels of methane and carbon dioxide.
It is also reported that this emission of harmful gasses into the atmosphere is possibly the result of catastrophic impact of global warming.