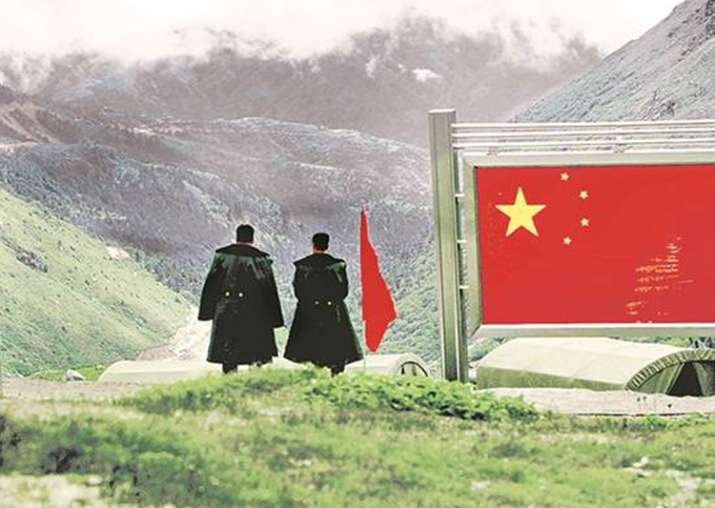 As the tense environment continues to reel between India and China in the Sikkim sector, Beijing's state-run media today called for Sikkim's separation from the south Asian country. An editorial in the Global Times said that China should strongly consider 'fuelling' pro-independence movement in Sikkim which borders the east Asian nation. 
The editorial, in fact, said that this was the only way to make 'India pay for its provocations'. "In the past, China was wary of India playing the Dalai Lama card, but this card is already overplayed and will exert no additional effect on the Tibet question. But if Beijing adjusts its stance on India-sensitive issues, it could be a powerful card to deal with New Delhi."
"As long as there are voices in Chinese society supporting Sikkim's independence, the voices will spread and fuel pro-independence appeals in Sikkim," it reads.
"China needs to end New Delhi's regional hegemony which is swelling to a tipping point," the Chinese Communist Party-run newspaper said. "Supporting Sikkim's independence will be a powerful card to deal with New Delhi."
The daily even suggested that China should rally the world for the abolition of 'unfair' treaties on sovereignty and defence that New Delhi has allegedly 'forced' Bhutan to sign.
"Although China recognized India's annexation of Sikkim in 2003, it can readjust its stance on the matter. There are those in Sikkim that cherish its history as a separate state, and they are sensitive to how the outside world views the Sikkim issue," it said.
The editorial also accused India of having 'brutally cracked down' on Sikkim's 'revolts over sovereignty' in the 60s and 70s. "New Delhi deposed the king of Sikkim in 1975 and manipulated the country's Parliament into a referendum to make Sikkim a state of India."
"India's annexation of Sikkim is like a nightmare haunting Bhutan," the state-backed publication said.
The article further blamed India for not allowing Bhutan to establish diplomatic ties with China.
"India has startling control and oppression over Bhutan, and as a result, Bhutan has not established diplomatic ties with its neighbour China or any other permanent member of the UN Security Council. Through unequal treaties, India has severely jeopardized Bhutan's diplomatic sovereignty and controls its national defence," the editorial said, adding that "China needs to make more efforts to establishing diplomatic ties with the Buddhist kingdom".
"New Delhi's regional hegemony is boldly shown by the border face-off this time. Using the excuse of 'helping Bhutan protect its sovereignty,' India brazenly obstructs China's road construction in Chinese territory," it added.
India and China have been engaged in a standoff in the Dokalam area near the Bhutan trijunction for the past 19 days after a Chinese Army's construction party came to build a road. Doka La is the Indian name for the region which Bhutan recognises as Dokalam, while China claims it as part of its Donglang region. China and Bhutan are engaged in talks over the resolution of the area. Bhutan, however, has no diplomatic ties with China and it is supported militarily and diplomatically by India. 
On the standoff, the Ministry of External Affairs had said India was "deeply concerned at the recent Chinese actions and has conveyed to the Chinese government that such construction would represent a significant change of status quo with serious security implications for India".