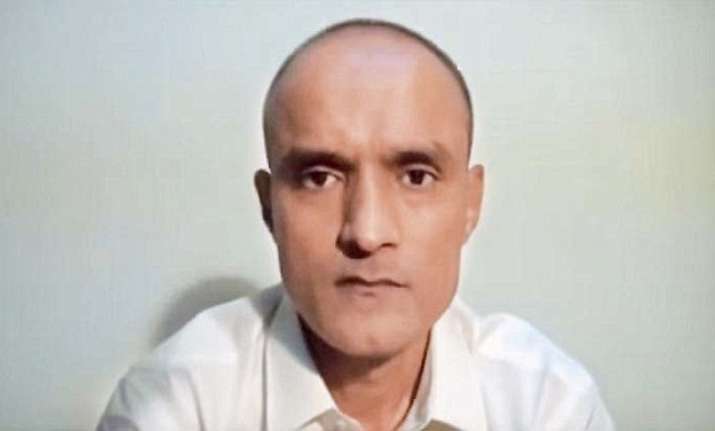 International Court of Justice (ICJ) President Ronny Abraham on Thursday met delegations from India and Pakistan to discuss timelines in the Kulbhushan Jadhav case, according to a press release issued by the office of Attorney General of Pakistan.
The meeting was held to discuss the procedural matters and not the merits of the case, the release said.
"The purpose of the meeting was only to discuss procedural matters, including the time-lines for submission of written memorials and to enable a hearing to be listed," it said.
The delegation of Pakistan was led by Attorney General Ashtar Ausaf Ali. Its members included Mohammad Faisal, Director General for South Asia in the Ministry of Foreign Affairs, Ahmad Irfan Aslam, Head of International Disputes Unit in the Office of the Attorney General, and Khawar Qureshi QC, Counsel for Pakistan.
The release said ICJ President sought the views of the parties as to time required for the submission of their written pleadings and supporting evidence called memorials. 
The Pakistan Attorney General urged the court to adopt an expedited timetable for an early substantive hearing. The court will announce the timetable shortly.
"The Attorney General informed the International Court of Justice of Pakistan's intent to appoint the ad-hoc judge who will sit on the bench of the court for all proceedings in this case, including the substantive hearing," the release said.
It said Indian application seeks "at least release or acquittal" of Jadhav. "As was made clear by Pakistan's Counsel Khawar Qureshi QC on May 15, India can never obtain this from the ICJ," the release said.
It said the court on May 18 made a procedural order to enable a full hearing to take place and it did not make any finding on jurisdiction or merits. 
"Pakistan's arguments on jurisdiction and merits will be considered by the court at the full hearing. As can be seen from paragraph 60 of the order of May 18, the court stated that it 'in no way prejudged jurisdiction, admissibility or merits'."
"Pakistan is fully confident that India can never succeed in its application," it said, adding that India "can never obtain acquittal or release" of Jadhav on the basis of its application to the International Court.
India approached the UN court last month seeking stay on the execution of Jadhav, which the court granted.
Jadhav was tried by a military court in Pakistan in April and awarded death sentence on charges of spying and posing a threat to national security. 
Pakistan has said that Jadhav will not be executed till he "exhausts all his mercy appeals", which includes one with the President of Pakistan.
India moved the ICJ against the death penalty on May 8. The next day, the international court gave Jadhav, 46, a lease of life and stayed the death sentence as a provisional measure.
(With IANS inputs)